"Stephortless:" Curry leads Golden State Warriors to projected playoff seed
There has been no shortage of praise for Stephen Curry in his 12 seasons in the National Basketball Association (NBA). Two-time Most Valuable Player (MVP) (including the only ever unanimous one), three-time champion, the best shooter in NBA history. Light work. 
Coming into this season, Curry was almost nationally doubted. The only team he has ever played for, the Golden State Warriors, came off of an abysmal 15-win season last year, which saw Kevin Durant leave for the Brooklyn Nets, Klay Thompson with a season-ending injury to his Anterior Cruciate Ligament in his knee and Curry sidelined as well with a broken hand. This was particularly jarring: the Warriors had come off of five straight NBA Finals appearances, winning three of them and cementing a dynasty. It is a wonder now that they are the underdogs. 
This season, the Warriors were met with injuries too, namely Thompson, who is out with an Achilles injury. The revenge tour (namely, making a playoff run after having the worst record in the NBA last year) could not happen. Bay Area basketball fans would have to wait another year. 
The noise (rather, the doubt) was not just from NBA fans. It was from national media too. The Warriors were a projected 14th seed by ESPN. At the time of publication, they are sitting at the ninth seed in the Western Conference, good for a spot in the play-in tournament later this year. 
And the reason for that success is Stephen Curry. 
Many contended that this season was a legacy-securing one for Curry. Namely, if the Warriors do not perform, Curry was never as good as everyone thought he was. Looking back on this now, this is absurd. It did not matter what Curry did this season; he has enough accolades to retire a legend. But, Curry is still the best shooter in the NBA, and it's not even close. To talk about legacy: he changed the game with his shooting. 
A little over five years ago, the defending champs Warriors were in overtime against the Durant-led Oklahoma City Thunder. There were five seconds left; it was tied. The ball did not go to Draymond Green, another Warriors star, or Klay Thompson. It went to Curry, who dribbled the ball up the court and launched a 38-foot three. Bang. Warriors win. 
That shot alone changed how teams had to defend Curry. No more drop coverage, no more going under screens. What might have been an ill-advised shot for another player was a good look for Curry. He could pull up from anywhere on the court and it could go in. 
That is how Stephen Curry continues to dominate. He can create space out of thin air. Dribble around defenses and cook the opposition. It's Chef Curry now. 
This season, Curry is better than ever. Averaging 29.0 points, 5.3 rebounds and 6.2 assists on 48/41/93 percent shooting splits, he has entered himself into the MVP discussion once again. A common criticism of his MVP case is that the Warriors are not winning enough, but they are trending up, due to a combination of solid role players. 
Kelly Oubre Jr, who shot 15 percent from three to start the season, is now shooting 32 percent. Andrew Wiggins continues to play solid defense and is averaging 17.5 points per game. Green, while his scoring and shot have looked off, continues to impress through his unrelenting defense and historic playmaking. In the month of February, he had four 15+ assist games, which is the first time a Warriors player had done so since 1990. Rookie James Wiseman, after a slow start, is improving his game and defense as he gets used to the NBA. So, while Curry has been phenomenal to start the season, he has received some sort of help from various role players. 
No player can even come close to the impact that Curry has on his team. When he gets going, he can pull up from anywhere on the court and make the shot. Defenses, beware. It's Stephortless.
Youtube
Leave a Comment
About the Contributor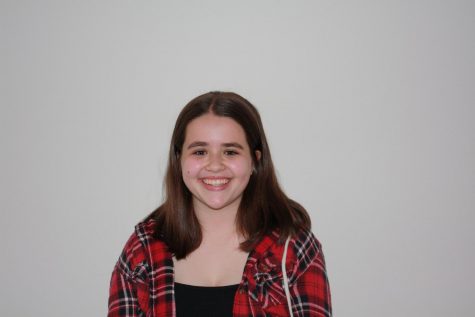 Emily Wilson, Staff Writer
As an Editor-in-Chief, senior Emily Wilson is one third of the Phoenix upper management.  She often jokes about being emotionally dependent on NBA basketball (go Nuggets), but she actually is, to a rather depressing extent. She thinks "I Bet You Think About Me" is the best vault song from Red (Taylor's Version).