Why the WNBA should be supported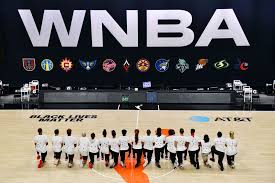 LeBron James. Michael Jordan. Kobe Bryant. Those are the names that come to mind when thinking of professional basketball. Not Cynthia Cooper and the Houston Comets, who won four championships in a row. LeBron James did not do that, and neither did Micheal Jordan or Kobe Bryant. If they did, they'd be seen as the face of the greatest dynasty in basketball history. 
The Women's National Basketball Association (WNBA) team, the Houston Comets, did. Surprise, achievements in basketball are not limited to what documentary ESPN decides to put out. The WNBA is often overlooked when considering achievements in professional basketball and is often treated like a second-rate professional league (Spoiler alert: it is not). WNBA players are just as talented as NBA players. They have to be, they cannot rely on athleticism as much as men can. Yet the NBA has almost fully eclipsed the WNBA in media coverage and fan participation. 
Bleacher Report does not have a WNBA section. Neither does ESPN. If a WNBA game is nationally televised, it is because it is the finals (or maybe a marquee playoff matchup) and there are no NBA games that day. 
One could argue that it is because the WNBA is not as popular as the NBA. But how could they be if they are only broadcasted during a special occasion? 
National media coverage is not the only way in which the WNBA is overshadowed by the NBA. Recently, social justice initiatives and coverage has become a natural part of professional sports. It garnered much more attention and was believed to be prompted by the Black Lives Matter (BLM) protests of summer 2020, which is mostly the case. Except in the WNBA where social justice movements are a constant. 
Since the league began in 1997, players and organizations have been vocal about things such as racial justice and LGBTQ+ rights. They dedicated their 2020 season to Breonna Taylor, a victim of police brutality, and to the #SayHerName campaign. 
"The women have been talking about this for a while," Ashland Johnson, founder of the Inclusion Playbook, a sports justice organization, said to CNN. "And it took a guy to do something for people to be like, oh, athlete activism."
WNBA players have been increasingly vocal about racial justice and victims of police brutality have often been the subject of their activism. However, by protesting, these female athletes have more to lose than their male counterparts. There is a pretty significant salary gap between the NBA and the WNBA (NBA athletes make millions, WNBA athletes make in the lower hundred thousands). WNBA players risk their salary when they protest, whether that be taking a knee or sitting out from games in protest. 
In addition, the Atlanta Dream's owner is former Republican senator Kelly Loeffler, who has been outspoken against BLM and general WNBA activism. This makes it harder to protest, when one stands so much to lose. The amount of work the WNBA players do shows their dedication to the purpose. 
However, despite the dedication, they have still been overlooked. In fall 2020, the pope invited a select group of NBA players to the Vatican on the sole basis of their continued social justice work. No one from the WNBA was invited. 
The WNBA deserves support due to its collective talent and its continued social activism work. Local teams include the Los Angeles Sparks, the Seattle Storm (fresh off a 2020 WNBA championship) and the Las Vegas Aces.
View Comments (2)
About the Contributor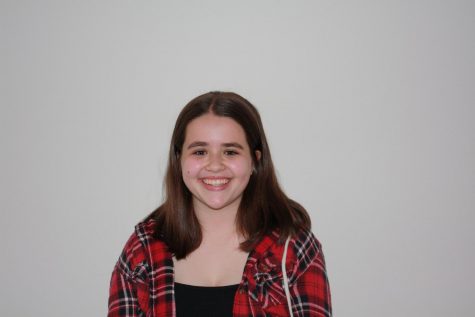 Emily Wilson, Staff Writer
As an Editor-in-Chief, senior Emily Wilson is one third of the Phoenix upper management.  She often jokes about being emotionally dependent on NBA basketball (go Nuggets), but she actually is, to a rather depressing extent. She thinks "I Bet You Think About Me" is the best vault song from Red (Taylor's Version).