About
Hello, we are The Phoenix. FHS's purely student-run school newspaper. We're glad to have you here.
We hope you enjoy the wide range of stories we have to offer you. All of the stories we write are not assigned to any staff writers, instead, the writers themselves pitch and eventually write their ideas.
This allows for writers to write about subjects they are actually passionate about, which makes for some high-tier writing.
So naturally, we have a lot of stories that range from informational to funny to just downright wacky. It all comes from our hearts enjoying what we enjoy and do best, writing!
We appreciate you taking the time to visit us, so please, kick up your feet and enjoy your stay.
Make sure to stay safe and healthy during these times.
Bell Schedule: [Online-Learning]


Services will be closed during the President's week from 2/15-2/19. Meal service will resume on Wednesday, February 24th.
FREE MEALS OFFERED DURING DISTANCE LEARNING! SEVEN DAYS OF MEALS IN JUST ONE PICK UP!
Free meals are available for all students under 18 years of age. Parents can pick up meals from one of the sites listed below-
Cupertino High School
Fremont High School
Homestead High School
When: Wednesdays from 11:00 am – 1:00 pm
One pick-up makes it easier! Come on Wednesdays and pick up breakfast and lunch for 7 days. Students do not need to be present.
Fremont High School Breakfast and Lunch Menu During Distance Learning: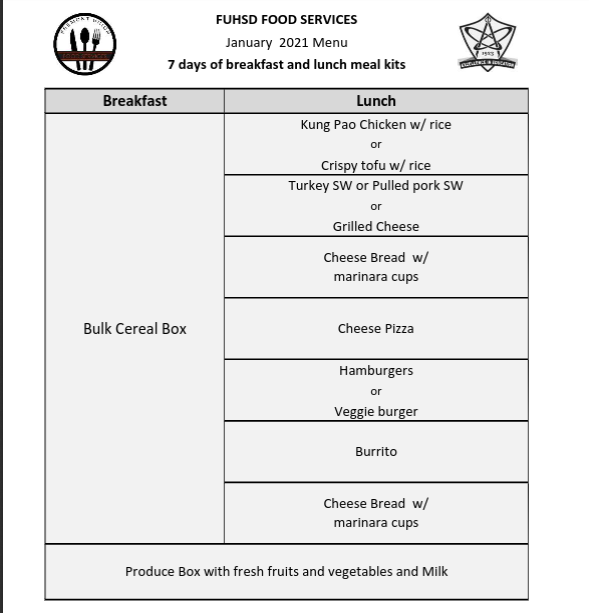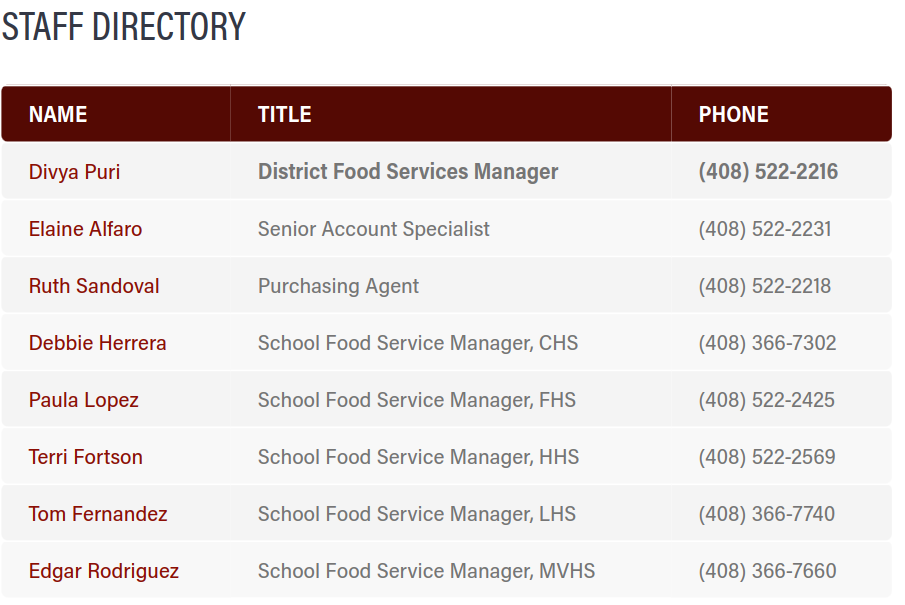 REGISTRATION FOR THE 2020-21 SCHOOL YEAR
Registration for the current school year (2020-2021) continues through the Online Registration (OLR) tool .
REGISTRATION FOR THE 2021-22 SCHOOL YEAR
Information for next fall's 2021-22 school year registration process was mailed in December to all current 8th-grade students attending one of our feeder middle schools. That information can be found in the "Residency Verification and Registration Process" section below.   Registration for the 2021-2022 school year is available through the Online Registration (OLR) tool beginning Jan 4, 2021.
Use the Residency Address Check tool below to see if a particular address lies within our district boundaries and/or to see which of our schools a student would attend if living at this address.
Fremont Union High School District SchoolFinder
For more information please go to the Fremont Union High School District Enrollment and Residency Page.