An ode to Wii Sports and its lasting legacy
Nintendo has become a must-have for families across the world. From its humble beginning as a small Japanese card game company to an international gaming powerhouse, Nintendo has had a long and successful 129 year history.
While Nintendo has created dozens of memorable childhood favorite video game characters over the years, such as Mario, Luigi, Princess Peach and Bowser, the company has also developed additional and customizable characters to all modern Nintendo consoles, the Miis!
Miis are fictional and completely customizable human-like characters that can be created by and played as by anyone; they are generally created to represent the player ingame. Over the years Miis have become closely associated with Nintendo as they have been included in every Nintendo console since the Wii. What's most notable about the Miis is that they have two whole games dedicated to them solely!
The first and most successful of the Mii based games is Wii Sports, released on Nov. 19, 2006, which is also the fourth best-selling video game of all time. Its sequel, Wii Sports Resort, was released on June 25, 2009. A key factor that led to Wii Sports immense popularity was that the game was released alongside the Wii console, which was considered extremely innovative at the time for the brand new motion-sensing Wii remote that came along with console. This revolutionary new technology allowed players to direct objects on the screen and mimic movements to play all types of sports with their newly created Miis, adding a well needed personal touch to the game.
The five games that can be played in Wii Sports are tennis, baseball, bowling, golf and boxing. These sports allowed Nintendo to demonstrate the motion-sensing capabilities of the Wii Remote. It also allowed Nintendo to expand the Mii universe through the games sequel, Wii Sports Resort, which bolsters 12 different sports such as wakeboarding, frisbee, archery, etc.
The wide array of different vigorous physical activities that Wii Sports & Wii Sports Resort hold allows for hours upon hours of family filled fun. Due to a vast majority of these sports being multiplayer, and since the Wii can support being connected to multiple Wii remotes at once, these games can be played by the whole family at the same time.
But for those who wish to play by themselves, both Wii Sports & Wii Sports Resort offer multiple alternative game modes and activities. In Wii Sports, each sport has three different minigames and a training mode to strengthen your skills. In Wii Sports Resort, there is no training mode but there are a lot more fun-filled minigames.
Although it can be easy at times to forget video gaming's simpler beginnings, taking time to reflect on how far the gaming community has come by remembering classic video games like Wii Sports & Wii Sports Resorts is a good first step.
For many students at Fremont High School, video games from Nintendo such as Wii Sports & Wii Sports Resort are a key cornerstone of several childhoods.
"I've first played these games about three to four years ago," freshman Scott Sauter said. "I was never really much of a sports person but it was a good distraction."
Not only do these games hold a special place in a lot of people's hearts, they are also effective at helping kids determine what sports interest them the most.
"These games can like, help people find their passion if they [want to] play a sport," freshman Victoria Starr said.
After all, Wii Sports & Wii Sports Resort are entirely centered around the player trying out dozens of different physical activities.
So if you wish to try out a new game or hop on the nostalgia train, make sure to give Wii Sports & Wii Sports Resort another try.
Leave a Comment
About the Writer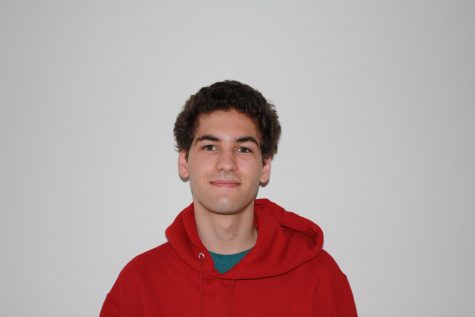 Quinten Seghers, Staff Writer
Quinten Seghers is a senior and staff writer for The Phoenix. Quinten has been in journalism for all four years and hopes to do his best in leading journalism for the papers ten year anniversary. He runs in cross-country, likes to listen to various pop songs and obsess over his stuffed animals. Besides making Instagram posts for The Phoenix, Quinten hopes to eventually become a great journalist one day.