Fremont Firepit's debut
Last school year, students and staff slowly transitioned back into in-person learning and so school spirit and class bonding gradually increased as well. This year, FHS returned to a year of complete normalcy, with the re-introduction of full fledged activities and spirit days. 
Early in the 2022 school year, FHS ASB announced the start of a student section: the Firepit. The planning of the student section as well as the Instagram account were inspired by schools in the surrounding area with well established student sections, notable ones being Homestead High School's Scream Team and Saint Francis High School's Rage Cage. The Firepit's Instagram announced themes for home and away game themes. 
The announcement of the section was promising, as the organizers maintained a social media presence. The first football game of the season against Evergreen Valley High School had a theme of "Vacay All Day" and produced good turnout. Many students also participated in the Homecoming game's blackout theme. 
However, at the Bell Game, one of the largest games of the year, student participation fell short. Students either did not interact with those leading chants, or moved to the Homestead section, reducing the interaction between the audience and game.
This lack of participation is not due to lack of effort from the organizers, but rather the lack of engagement from the students. The absence of enthusiasm can be associated with the distance created during the pandemic, as transitioning and getting to know peers increased in difficulty. Some of the downfalls can also be equated to the  disorganized nature of the student section and lack of established section; often, student organizers ask parents to move from their seats in order to create an area for the students to stand. Coordination between the band, cheer team and student section also lacked; the student section often brought speakers to play music that clashed with the music the band was playing. Through more thorough planning, these issues could have been avoided.
The introduction of the student section promised an increase in spirit, and next year, it can be hoped that there will be an increase in participation as well.  
Leave a Comment
About the Contributor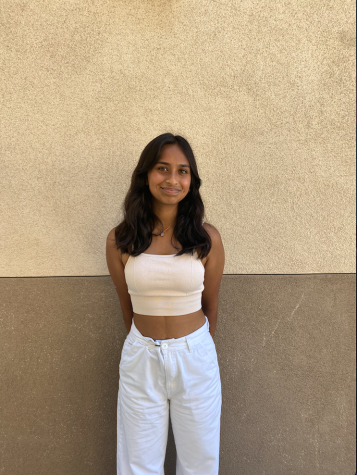 Shraddha Sriram, Design Editor
Shraddha Sriram is a junior and Design Editor. In her free time, she enjoys listening to artist such as Kendrick Lamar and Baby Keem as well as going on Starbucks runs with her friends. She is also a part of the school's robotics organization and softball team.