New girls volleyball uniforms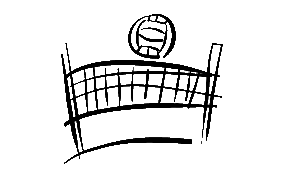 Uniforms are an important part of any team sport. They give each player a unique identity with individual numbers and symbolically tie the team together. But at Fremont, the uniforms of the Junior Varsity girls' volleyball team are falling apart, along with their image of preparedness. Typically, they would receive hand-me-down uniforms from the varsity team, but varsity does not have the budget to replace their uniforms this year.
"We couldn't charge fans last year since they weren't allowed to watch in the gym during the short COVID season in the spring," coach Colleen Carey said in an email.
To remedy this, the team's parents decided to host a variety of fundraisers to raise money for a new set of uniforms for the varsity team, and potentially even a new set for the JV team. So far, the fundraisers have included selling t-shirts, collaborations with Pizza My Heart, Pinkberry and Chipotle, as well as regular donations.
The team's final fundraiser was on October 19. At the fundraiser they sold boba near the B building after school.
"If we sell out each day, we would raise over $500," team parent Hanah Ahn said.
The fundraisers were advertised on the morning announcements and flyers were put out around campus. The players have also been promoting the fundraisers on their social media, and staff members have been emailed with information about them.
"Our goal is $4000 because that's what a new set of nice Varsity uniforms would cost with printing," Carey said.
A minimum of $2000 would be needed in order to get new uniforms for the varsity team, but their goal is to hopefully raise enough for JV to get their own new set of uniforms as well.
So far, a total of $1300 has been raised from the t-shirt sales and the Pizza My Heart fundraiser. The amount earned from additional sales has yet to be determined. If all goes well, the fundraisers will be a success, and both the JV and varsity teams will benefit from new uniforms for the coming seasons.