Vaccine Mandates
Covid-19 appeared in Wuhan, China in December 2019 and has since then grown into a global pandemic. Since its discovery, scientists have raced to produce a vaccine to protect people against the virus. Recently, President Joe Biden has announced plans to establish a new vaccine mandate for businesses with over 100 people employed. The vaccine mandate does allow exemptions for medical and religious reasons. This is because it would otherwise conflict with section 12 from the U.S. Equal Employment Opportunity Commission. 
The debate as to whether or not religious exemptions for vaccines should be allowed has stirred lots of controversy. Aaron Montes is a junior at FHS who is himself fully vaccinated and offered his thoughts on vaccine mandates. 
"I don't feel good about [religious exemptions]. I definitely don't," Montes said. "I really do think everybody should get vaccinated, anybody's at risk."
Currently, there are no requirements to get the COVID-19 vaccine in order to attend school within the Fremont Union High School District. 
"I really hope those unvaccinated people [students and staff] can't actually get vaccinated because they're allergic to something," Montes said. "But if they actually consciously don't want to do it I feel it's very bad. Everybody should get the vaccine."
Many anti-vaccine mandate proponents are now claiming a religious exemption to the vaccine.
"I don't think there should be a religious exemption [for a COVID-19 vaccine mandate]," an anonymous FHS teacher said. "Just like there isn't a religious exemption for students that need tuberculosis or need to have all their vaccines to go to school." 
Many people did not know about President Biden's vaccine mandate. A common thread amongst the people that were interviewed is a strong objection to the possibility of a religious exemption, yet having a religious exemption option is required for the vaccine mandates to be legal. But the law also requires for the religious beliefs and exemptions to be sincerely held. Many claims of religious exemptions are saying the vaccine uses aborted fetal cells which is not true, as the COVID-19 vaccines do not contain any aborted fetal cells. However, fetal cell lines – cells grown in a laboratory based on aborted fetal cells collected generations ago – were used in testing during research and development of the mRNA vaccines, and during production of the 'Johnson & Johnson' vaccine, according to the University of Nebraska Medicine.
Leave a Comment
About the Contributor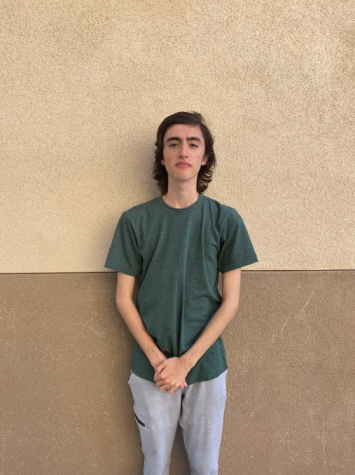 Maxwell Pizano, Alum
Maxwell Pizano is a senior and staff writer for The Phoenix. In his free time he enjoys creative writing and world-building. Other than that he's doing homework or hanging out with friends offline and online. But in journalism you'll probably be finding him writing something strange and likely about gnomes in some capacity.