2021 NBA Draft prospects
Every year in the National Basketball Association (NBA), a draft is held to select the best of the best college and G-league basketball players, which is the NBA's official minor league. The 2021 NBA Draft will occur on July 29, 2021 at Barclays Center, in Brooklyn, N.Y. In this draft prediction, we will go over the top five picks and why they are in that order.
Many mock drafts for this year's NBA draft, like the ones from NBAdraft, CBSports and NBCSports, all have Cade Cunningham as the number one pick, and for good reason too. Weighing in at 220 pounds and standing at six foot eight inches, calling Cunningham an athletic freak is an understatement. Scoring an average of 20.1 points per game, according to CBS Sports, Cade Cunningham is the best guard, and best player in the 2021 NBA draft.
Among many mock drafts, Evan Mobley — center out of USC — and Jalen Suggs — guard out of Gonzaga — are ranked in the two and three slots, just in different orders. While Jalen Suggs has more assists per game average and is slightly more accurate at the three point line, Evan Mobley has more points per game on average and more rebounds per game on average, according to CBSSports. Mobley is seven feet tall, and Suggs is six feet and four inches tall, so Mobley definitely has the height advantage between the two.
In the fourth and fifth picks throughout many mock drafts, Jalen Green and Johnathan Kuminga are the two names that tend to always pop up. Jalen Green has an astonishing average of 30 points per game, and an average of seven assists per game; while Kuminga only has slightly more rebounds than Green. Even though Kuminga is six feet and eight inches tall and Green is only six feet and five inches tall, Green is the much better choice, with more points per game on average, rebounds per game on average and  better three point range accuracy.
Note that these picks are based purely on statistics and body size. Without a doubt, these five individuals are very talented. But in my opinion, no one is as talented this draft as Cade Cunningham. I believe he will be taken first overall by the Houston Rockets. Looking at his statistics, as well as his six foot eight, 220 pound stature, there is no denying that this man will go first overall. Next up, this may come as a surprise to many, but I think that Jalen Green will go second overall to the Minnesota Timberwolves. 30 points per game on average and being an accurate shooter, he will have a great future in the NBA if his skills can cross over. The third overall pick will be Evan Mobley, due to his seven foot height, and all around great statistics. Number four will be Jalen Green, due to the fact that his statistics are slightly better than Johnathan Kuminga's, bringing me to my fifth overall pick, Jonathan Kuminga.
With the NBA draft coming in just a few months, it will be exciting to see what happens and which teams take which players. Maybe there will be an upset, and Cade Cunningham will not go first overall. Only time will tell!
Leave a Comment
About the Contributor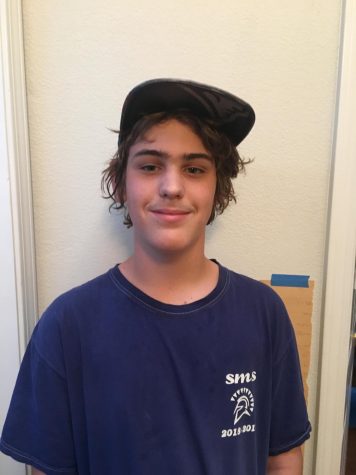 Ysbrandt Seghers, Staff Writer
Ysbrandt Seghers is a sophomore and a staff writer for The Phoenix. He loves to watch and play football.