Patrick Marleau- a Sharks legend
When it comes to American hockey, Patrick Marleau is a household name. He has been playing in the National Hockey League (NHL) for over 20 years and has achieved some incredible accomplishments. In 2021, he passed Gordie Howe's record for the number of regular-season games played in the NHL — 1,768 games and counting. 
Marleau — also known as "Mr. Shark" — has played on a total of 3 NHL teams: the San Jose Sharks, the Toronto Maple Leafs, and the Pittsburgh Penguins. While playing in 1,768 games is his most significant achievement, Patrick Marleau has done many other amazing things. In this season, he is the second oldest player in the NHL at age 41. He is also one of five players to play 1,400 games with one team and is one of only four NHL players to play 900 consecutive games. Marleau was at one point the youngest player to score a goal for the Sharks at 17 and he is now the oldest player to score a goal for the Sharks, at 41. 
Before this year, the most games played in NHL history by one player was 1,767 games. This record was set 41 years ago by Gordie Howe. Gordie Howe or "Mr. Hockey" was a trail-blazer in the league. He retired twice, once when he was 43 and once when he was 52. This made him the oldest player to ever play in the NHL. Howe was the face of the Detroit Red Wings for many years. The Red Wings were part of the original six teams in the NHL. 
When Patrick Marleau broke Gordie Howe's record for most games played in the NHL on Apr. 19, 2021, San Jose Sharks fans across the world celebrated this achievement. Not only was this impactful to Patrick Marleau but it was a victory for the Sharks as well. Patrick Marleau played for the sharks from 1997-2017, 2019-2020, and 2020-2021. Having a player choose to play for the San Jose team for 20 years says a lot about the type of community the Sharks have built. In San Jose, fans are devoted and have stuck together through thick and thin. When someone is at a game in the SAP Center, it feels like they are watching with family.
The Sharks have not yet brought the Stanley Cup back to San Jose. However, with players like Patrick Marleau, the team's fan base will continue to cheer them on.
Leave a Comment
About the Contributor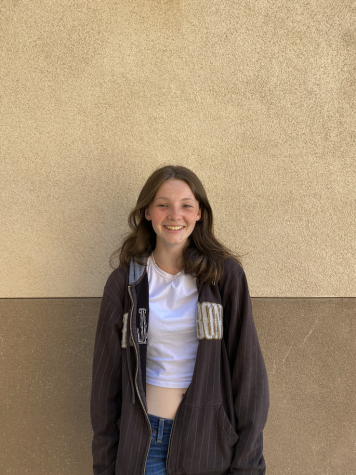 Abby Callahan, A&E Editor
Abigail (Abby) Callahan is a junior and an Arts and Entertainment editor for The Phoenix. She loves to listen to music and watch Netflix. In the future Abby wants to travel across Europe.