Top 10 best basketball shoes
Individual basketball players play in their own, unique way. So, there are lots of different basketball shoe designs, as companies want to support all types of players. Basketball shoes need to have great traction, slightly less cushion and more support. Basketball requires complex footwork like running, jumping, quick stops and abrupt direction changes. Basketball shoes need less cushion than typical shoes because too much cushion could lead to slips and falls on the court. They have to be stiffer and of more weight than running shoes due to all of the different movements basketball players do in their games.
According to Dunk or Three, "As it says 'best' in the title, these shoes are for serious ballers, the kind of baller with a game every week and practice every morning and afternoon."
Some of the best basketball players have their own signature shoes like Kobe Bryant (Nike Kobe), Kyrie Irving (Nike Kyrie) and Michael Jordan (Air Jordan). However, it does not mean that the players will wear the shoes from their brand.
The Top 10 Basketball Shoes
10
New Balance OMN1S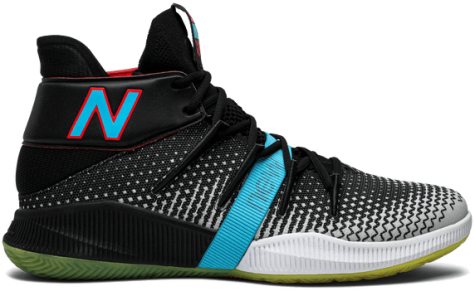 This basketball sneaker has a comfortable Fuel-Cell cushioning and it is made of high-quality materials, so it could last for a long time, even if one plays outdoors. A negative about this shoe is that if one plays in dirty places, the translucent rubber will pick up dust very easily.
9
Nike KD 13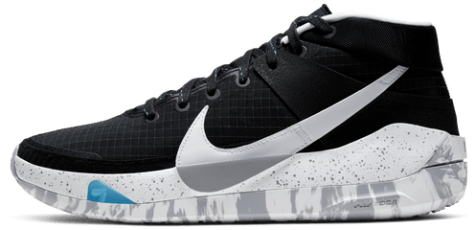 The best feature of this shoe is the full-length cushioning, called the Zoom Strobel. It is one of the best shoe cushions for basketball. The traction is strong and thick, so it can last for a long time indoors and outdoors. The sneaker is low quality, however, because it is lightweight and made out of thin materials.
8
Adidas Harden Volume 4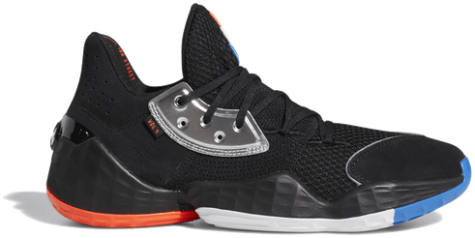 This is one of the signature shoes of basketball player James Harden. Some good things about this shoe is that it has soft Lightstrike cushioning, making it one of the lighter Adidas shoes and the performance is great. This is the first of James Harden's signature sneakers that no longer uses Boost cushioning, but is still comfortable with the Lightstrike cushioning.
7
Nike Kyrie 6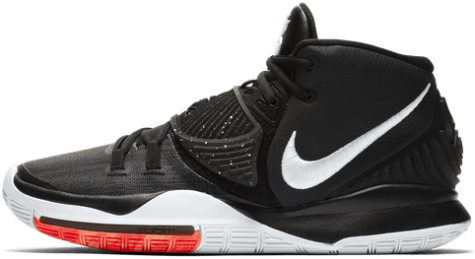 The Kyrie 6 was the sixth basketball sneaker in Kyrie Irving's collection. The traction is great and it is made from soft, comfortable materials providing a lot of support for the moves in basketball. It has a Phylon cushioning in the heel and the Zoom Turbo in the forefoot. This makes the Kyrie 6 softer than any other Kyrie shoe.
6
Nike Cosmic Unity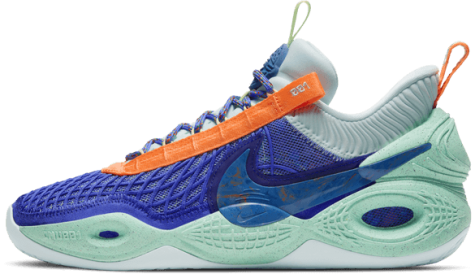 The cushion and support of the Cosmic Unity is great. The traction has a Herringbone pattern, so it can perform well on clean courts, but beware of dusty places as the dust will stick to it. The cushion uses a Zoom Air Strobel to make the shoe balanced.
5
Under Armour Curry 8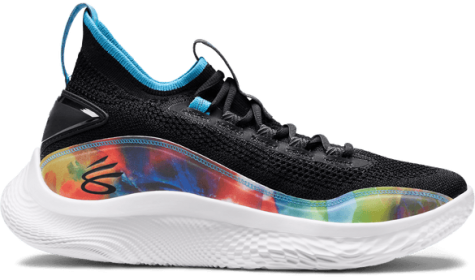 The Under Armour Curry Flow 8 got introduced to the world on June 4, 2020, and was released on December 11, 2020. This sneaker is a signature shoe of Stephen Curry. It has a rubberless outsole that makes the traction really grippy. One bad thing about this is the sizing because it is so short and wide. It is recommended that people go up half a size so it can fit properly.
4
Nike Kyrie 7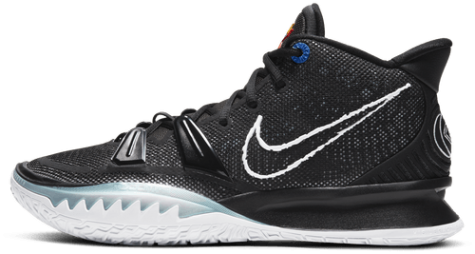 The Kyrie 7 is made of fewer materials than the Kyrie 6. It doesn't have a forefoot strap and has a great performance. This shoe has amazing support and is lightweight. It has good ankle support as well. The traction is bad because dust sticks to it, but is still good on clean courts.
3
Nike PG 5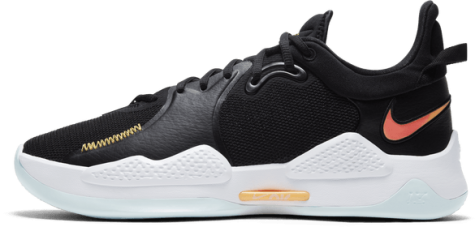 This is one of the cheapest basketball sneakers because it is made from inexpensive materials and only costs $110. It has great performance and the cushioning is comfortable for one's feet.
2
Air Jordan 35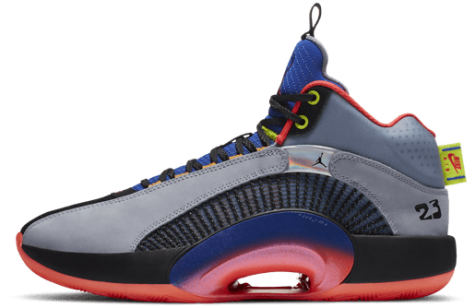 Air Jordans are the signature shoes of Michael Jordan. It was made from old and new types of premium materials that make the shoe breathable. The Jordan 35 has a large amount of Zoom Air cushion in the heel that makes this shoe even more comfortable, but there is rubbing around the heel.
1
Puma Clyde All-Pro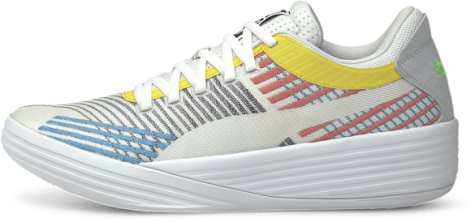 The Puma Clyde All-Pro has the best traction and materials. It is created with the ProFoam+ cushion to make it softer and more responsive. This sneaker is lightweight and comfortable as well. The impact protection could be improved for the next version of the Puma Clyde All-Pro.
Leave a Comment
About the Contributor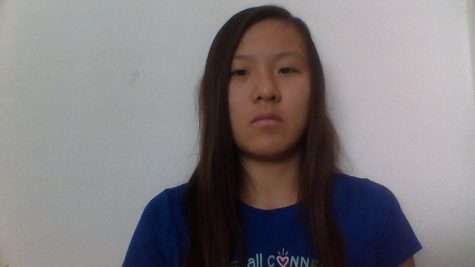 Heather Chow, Staff Writer
Heather Chow is a junior and staff writer for The Phoenix. In her free time, she loves to eat out, go for long night drives, reading, writing and be on the computer and very passionate about cars. Heather loves to travel to Denver and is looking forward to going there again. Heather hopes she will become a better writer this year by improving on it as she enjoys writing.