Declining enrollment
FUHSD has seen a dramatic decline in enrollment in the district as a whole over the past couple of years, with Lynbrook being the main school affected but Monta Vista now also contributing. 
The district reached a high point in enrollment during the 2017-2018 school year with over 11,000 students across its five schools, but that number has now dipped below 10,000 for 2022-2023 and there is a projected decrease of 678 students next school year. 
In response to the first signs of this issue, the district created the Citizens Advisory Committee on Enrollment in the spring of 2016, a group with the stated purpose of providing recommendations to the FUHSD board about enrollment-related issues. One of the first things facilitated by this organization was a transfer program into Lynbrook High School. This program was available only to students attending middle schools that already had a portion of their students headed for LHS. The program's goal was to stabilize the enrollment declines experienced by Lynbrook, but the student population has continued to go down despite this program's assistance. 
In a meeting held in November of 2022, the committee discussed adding a program to offer a similar transfer system to Monta Vista High School. The program would have 30 spots and would be a lottery system for all students who applied. In a vote, 16 out of the 20 CAC members present voted in favor of making the program available to Homestead High School students. The other options were opening the program to a portion of the HHS attendance boundary, opening it to both HHS and FHS students, only taking students from Lawson middle school or taking no action. 
During the meeting, concerns were brought up about the possible issues with opening the program to HHS and FHS because a large number of applicants would lead to a large amount of disappointment and uncertainty based on the decision of the lottery. 
"If you go too big with this pilot, you create a false sense of scarcity. I don't think we want to create that kind of mood around the district." Cupertino Principal Kami Tomberlain said. "Six years ago, Principal Jackson of LHS and I were very careful not to set up a "you won the lottery" type of sentiment." 
Another result of this decline in students is that the district has considered cutting some World Language course offerings at each school site in an effort to get rid of underpopulated classes that would be brought on by the decline. In an email sent out districtwide by FUHSD communications coordinator Rachel Zlotziver, it was announced that each school would have one of their World Language programs phased out over the next few years with courses still being offered for those already studying that language. Currently, each school site offers the same four World Languages: Chinese, French, Spanish, and Japanese. The programs set to be phased out for each school site were the ones with the least students, which was Chinese for HHS, French for FHS, and Japanese for LHS, MVHS and Cupertino High School. The process of phasing each program out would include no longer offering the course at the middle school level for all feeder schools, and then each subsequent year removing the lowest level offered at the high school. This would allow students already taking the languages to continue to do so throughout their high school education but would not allow beginners to enter the program. Another aspect was removing level 4 language classes for all subjects, a change that has already happened for FHS Spanish, but the plan for that to move districtwide has been canceled. 
Some of these decisions received a lot of pushback from students, with students from Lynbrook starting a petition hoping to save the Japanese program for years to come. The petition which was hosted on the website Change.org reached over 2,300 signatures at the time of publishing. The goal of this petition was to reverse the decision to phase out Japanese language classes but there are no signs that the district has changed their mind.
Leave a Comment
About the Contributor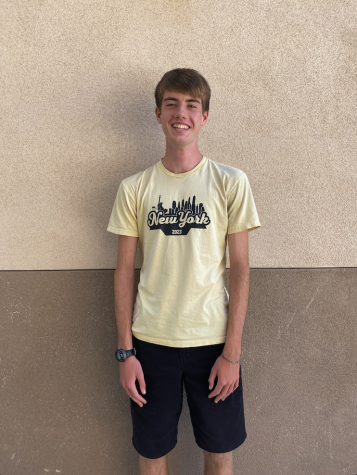 Isaac Tiscareno, Alum
Isaac Tiscareno is a senior and a News section editor for The Phoenix, he loves to run, read and likes to learn about military history. Isaac likes to write and edit and hopes we can work together to optimize the Phoenix to the best of our ability.