Class of 2023 graduation plans
Kathir Balakrishnan
For current student-athletes who want to continue sports on a collegiate level, getting recruited for athletics is an appealing option. Kathir Balakrishnan was recruited by the University of North Carolina for track and field with a major in biomedical engineering. 
"For students interested in getting recruited, they should make sure that they have good grades and test scores starting from their freshmen year," Balakrishnan said. "They should also reach out to many schools at once."
Balakrishnan also advises that students prioritize the compatibility of the sports program at the schools they are interested in getting recruited to, rather than placing importance on the name brand of the school.
"I'm excited to be able to do track and field at such a good and competitive school," Balakrishnan said. "I'm also excited to leave California and experience a new place." 
Gal Bejerano
An option for seniors graduating from high school is to participate in a gap year program. Whether through community service, studying abroad, or exploring careers, these programs can provide students with clarity for their future and equip them with skills to prepare for life and higher education. Gal Bejerano is an FHS senior who plans to move to Israel for a gap year program called Mechina.
"A lot of people that I know have done this program, my sister included, and I'm at a point where I'm not sure what I want to do with my life and so this will give me time to figure that out and learn more about myself outside of a school environment," Bejerano said. "This program leads you to be very independent and I've seen many people grow from it."
In the future, Bejareno is interested in possibly coming back for college in the US or staying in Israel for the Israel Defense Forces. 
Adi Pelled
Adi Pelled, who will be attending Irvine Valley College, plans to transfer to UC Irvine or UC San Diego using the TAG program that is offered by many community colleges. The TAG program is a pathway for eligible California community college students to receive an admissions guarantee at select UC campuses. 
"I chose to go to community college so that I have the freedom of exploring multiple pathways without the financial burden, minimal costs and guaranteed admission to the schools of my choice," Pelled said. "Adding to that, I would have little to no student debt, which is vital in having good credit."
For Pelled and many others, going to community college, then transferring is more preferable to initially attending a school that they are less passionate about. Transfer students have the opportunity to earn the same degree as the rest of the university's student population but with fewer costs.
"I would recommend this to everyone, as it is a way to get two years of education for minimal costs, lots of guidance and support and a better transition into adulthood," Pelled said. 
Leave a Comment
About the Contributor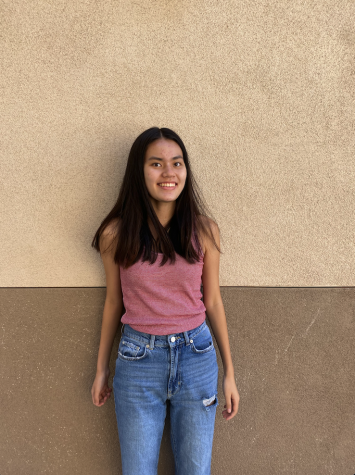 Caitlyn Chan, Alum
Caitlyn Chan is a senior and a Managing Editor for The Phoenix. She likes to read and ice skate in her free time, as well as visit new places.