FHS girls basketball CCS bound
Despite injuries and team absences, the Fremont High School varsity girls basketball team continues to impress by showing resilience and camaraderie. Although the team lost their first three league games of the regular season, they got back on track by beating Cupertino High School on Friday, Jan. 14.
During the preseason, the team won against Del Mar High School at the Del Mar tournament. Although they were shorthanded (missing six players, including three starters), the team won 35-31 and placed fourth in the tournament overall. Their fortitude earned them an article in the Silicon Valley Voice, highlighting junior forward Trinity Lee and guard Sophie Chang.
The short-handedness has changed how the Firebirds play games though.
"It does affect us," senior forward Ruby Choy said. "Because of COVID reasons, we didn't really have enough girls of each position, so we would have to make up plays and stuff as we were going and see how the other team was. But yeah, it was a little hard to do."
Since the Firebird girls won six out of twelve of their preseason games, they qualify for Central Coast Section (CCS) playoffs this season, which happens after the regular season is over. Regardless of their success, they have not necessarily experienced more popularity or praise around campus.
"We don't really notice it," Choy said. "I guess we did have that article and right now there's a lot of videotaping of games, not for CCS but for the league. I guess we haven't really heard any praise from a lot of people."
The videotaping of the game occurs so that people can watch the games if they were not able to attend them in person. The change comes as a result of worsening COVID conditions, which have also affected the athletes during the games.
"There's a lot of restrictions this season," Choy said. "We have to wear masks; every other week we do COVID testing. But I think it's going really well so far, that we haven't shut anything down or anything, which is really good. Every school follows the COVID restrictions, but it's a little bit hard because you're running a lot, and you tend to get really tired with masks on."
Sometimes, schools have a designated person to remind the girls to keep their masks on, according to Choy. Before each game, they remind the teams of the restrictions. However, the season still has been able to run according to plan.
As a team, size remains one of their biggest weaknesses, with the varsity girls being smaller compared to other teams.
"A lot of us are like not very contact, we don't really like contact," Choy said. "It's harder, or we try to train harder to like contact, because a lot of teams are bigger than us and taller than us."
This year, the varsity team has a mix of girls from every grade level: four seniors, three juniors, four sophomores and one freshman. Choy and Jaspreet Uppal, seniors who have both played basketball for four seasons, can appreciate the skill level of every member of the team.
"[The underclassmen] are really good, and seeing different styles and experience they gain from [playing varsity basketball], it's very nice," Uppal said.
Although some underclassmen may have to sacrifice playing time compared to what they would receive had they played on JV, playing on the same team for years offers continuity, which is valuable as players leave at the end of the season.
"As a senior, it's really cool to see them play and like how they're going to grow a lot more than what I am right now as a senior," Choy said. "It's really cool to see them play, like I'll [come back to] watch them play next year, the years after that, for their senior night."
The group remains close as a team despite differing ages and dealing with the absences.
"We motivate each other," Choy said. "When we're on the bench, when Coach calls a play, we call a play. We yell out the play after the coach."
Seniors Ruby Choy, Jaspreet Uppal, Rakhi Chadalavada and Leyla Murgia have played basketball at Fremont for years, and at the end of the season, they'll pass the torch to the eight underclassmen on the team.
"It'll be really sad to leave," Choy said.
The team can only improve after gaining back the players that they've missed, and hopefully, they can compete well at CCS at the end of their season.
Leave a Comment
About the Writer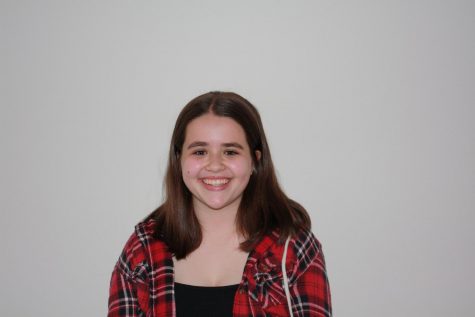 Emily Wilson, Staff Writer
As an Editor-in-Chief, senior Emily Wilson is one third of the Phoenix upper management.  She often jokes about being emotionally dependent on NBA basketball (go Nuggets), but she actually is, to a rather depressing extent. She thinks "I Bet You Think About Me" is the best vault song from Red (Taylor's Version).