Nations boycott Olympics in response to China
The 2022 Winter Olympics in Beijing, China will
be one for the record books. While the games do not start until Feb. 4, 2022, controversy has already begun, making countries question whether they should participate or not.
On Nov. 2, Peng Shuai, a champion tennis player in China, posted a statement on Twitter accusing a high ranking official of pressuring her into having sexual relations with him. This
was quickly erased from the internet and she suddenly stepped out of public view for weeks. Later, videos were posted of her attending events and eating dinner, raising concerns over her safety and just how much of it was faked.
Two weeks after the initial Twitter post, the World Tennis Association tweeted "#WHEREISPENGSHUAI" and said that they were canceling all tournaments in China until they can be certain that their players and staff can stay safe. This has sparked athletes to share their own experiences of sexual assault in professional sports, mirroring 2017's #MeToo movement. Along with covering
up sexual assault, China has long been accused of committing genocide against their Muslim Uyghur population in the Northwestern Xinjian province starting in 2014. According to the New York Times, numerous countries have claimed that China employs tactics such as forced contraceptive use and mass detentions.
Because of China's alleged actions, many countries have decided to diplomatically boycott the Olympics. This means that these countries will not send high-ranking government officials to the Olympics, but their players will still attend. The US, Australia, Great Britain and Canada have taken this action.
Athletes have expressed their thoughts on these matters. Ice Skaters Evan Bates and Vincent Zhou spoke about this during the media summit for team U.S.A.
"I have no problems in speaking for the athletes in saying what's happening there is terrible," Bates said. "We're human beings too and when we read and hear about the things that are happening there, we absolutely hate that. We hate what's going on there."
While athletes want to stick to their morals, they also want to do their jobs.
"As hopeful Olympic athletes in 2022, our job is to go into the competition completely focused on ourselves," said Zhou. "Having concerns about things going on in the political climate or elsewhere is important but not productive towards our primary goal,"
Although China's actions have sparked controversy, the games are still set to begin.
Leave a Comment
About the Contributor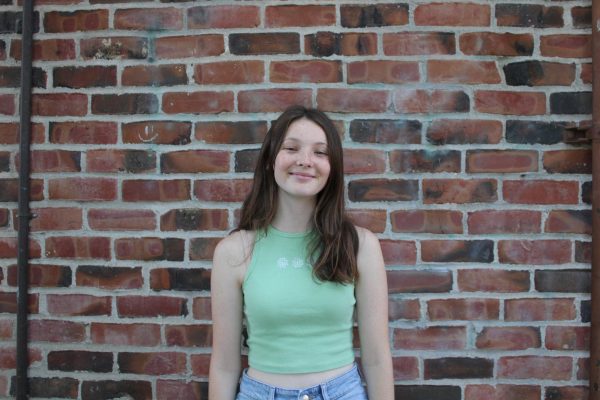 Abby Callahan, Editor-in-Chief
Abigail (Abby) Callahan is a senior and one of the Editor-in-Chiefs for The Phoenix. She loves to listen to music, read and watch sitcoms. In the future, Abby wants to travel across Europe.