Spring sports feature
With winter sports coming to an end, spring sports are right around the corner. The spring sports at Fremont include: baseball, golf, softball, badminton, track, swimming, boys tennis and boys volleyball. 
Softball held tryouts three weeks ago, and so far have participated in two scrimmages. Although softball league does not start until March, the team is practicing everyday for 90 minutes and has had several pre-season games. 
"I think our team will be successful this year, because we have a lot of talented players," Freshman Jiyah Caban said. "Last year, the team lost a lot of games, because they lost a lot of very talented seniors. However, I do believe this year will be different, and that we can do well in the league and possibly win CCS."
Track and field, another major spring sport at Fremont, has many students participating. Additionally, track and field has a lot of events, including the 100 meter run, the 400 meter run, the 800 meter run, long jump, hurdles and more. 
"Even if I haven't been doing this sport for a long time, there are things that I do on my own that make me successful," Manoah Maciel, Freshman Track and Field member said. "I feel like I can contribute a lot to help the team, even if we have a lot of good runners." 
With the many events available in track, both athletes and coaches can pick what events they think the athlete should participate in. 
"I will most likely be competing in the 800 and 400 meter run and possibly longer runs but I really mainly want to focus on the 800," Maciel said. "For my best times in these runs, I'm pushing 2:50 for the 800 meter and my best time for the 400 meter is 55 seconds."
Swimming is not as popular as track and field or softball, but it does have the team excited. 
"I've never been on a swimming team, but I play water polo and I love it so I'm really excited," FHS freshman Ana Koretsky said.  
In this sport, each swimmer is signed up to swim all four strokes (butterfly, backstroke, breaststroke and freestyle) at each meet. 
"We've been practicing all the strokes at practice, and so far my favorite is breastroke," Koretsky said. "I think I'm really good at it." 
Breaststroke is one of the slower and easier strokes to learn, and is usually one of the first taught to swimmers. Butterfly on the other hand is said to be one of the most challenging strokes, and it requires serious strength before mastering it completly. Since it is such a difficult and tiring stroke, it burns a crazy amount of calories. For example, butterfly is estimated to burn around 500 calories an hour. 
With the last season of sports at Fremont just starting up, come support the teams through attending their games and events!
Leave a Comment
About the Contributors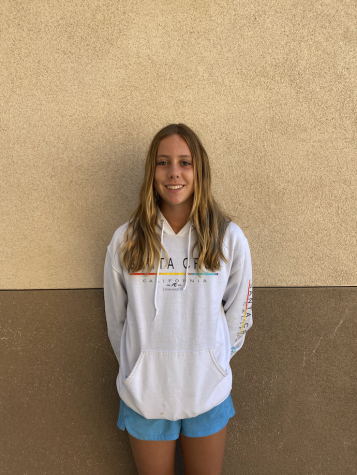 Stella Civelli, Sports Editor
Stella Civelli is a Freshman and Staff Writer for the Pheonix. She loves playing and watching soccer (especially the French National team and Real Madrid). In her free time, she enjoys annoying Abby.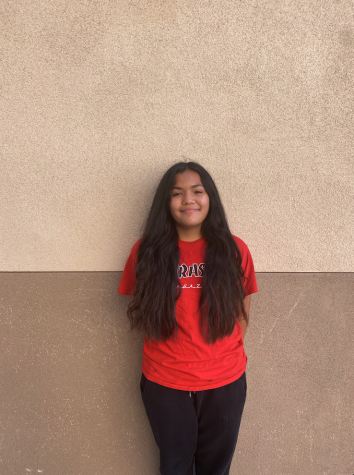 Bella Ponce, Online Editor
Bella Ponce is a freshman and online editor for The Phoenix. She enjoys listening to music, reading romance novels, playing soccer, and sleeping.