Women's History Month: Female role models in the pop music industry
The pop music industry has produced many female musicians, but not every famous person should be looked up to. In order for someone to be a role model, they need to set a good example for others.
P!nk is a celebrity that people have looked up to for over 25 years. She promotes an amazing outlook on body positivity and has been very vocal about her thoughts on individuality. P!nk posted a Hillary Clinton quote to Instagram in 2016 stating, "To all the little girls watching… never doubt that you are valuable and powerful and deserving of every chance and opportunity in the world." She believes that women have nothing to be embarrassed about and fully supports public breastfeeding as well as access to abortion. She has shown that she is strong both physically and mentally by setting goals for herself, following them and achieving them. She thinks that people should not change themselves for others. She also believes that gender roles should not matter. She showed this by proposing to her husband and by raising her children without gender labels. 
Taylor Swift is another prominent role model. She spreads the belief of gender equality through her music. In her song, "The Man," she talks about the inequalities between men and women. She often talks about how there are still inequalities in the music industry when it comes to gender and she is working on making that a thing of the past. Taylor also openly supports the LGBTQ+ community. She is setting a great example for people to break through gender barriers and to stand up for things that are important to them.
Someone who may not be as well known for being a talented role model, but should be, is Julia Michaels. While she wrote her own hit songs like "Issues" and  "If the World Was Ending," she also co-wrote songs for other artists like "Sorry" by Justin Bieber and "Lose You to Love Me" by Selena Gomez. Julia is very vocal when it comes to her mental health since she has experience with anxiety and depression.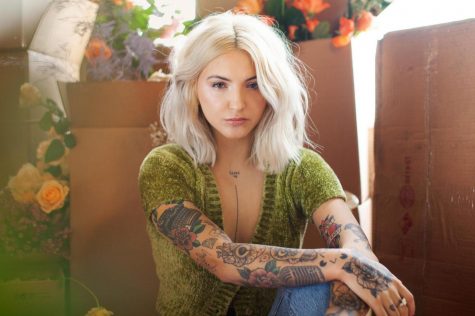 Julia captioned a post in 2018 saying, "Sometimes I'm tired. Sometimes I'm so stressed out that I get hives all over my body. Sometimes I don't listen to my body. Sometimes that results in panic. Sometimes those nights happen when I least want them to. And some nights, I meet people that change my life. And when I'm tired and stressed out and want to cry, I remember why I do all of this. So, I can make music for when anybody is feeling this way. So, we can scream all of these things out and dance all of these things out when we're feeling this way. Thank you for being [such] unconditional gems. Thank you for knowing that I'm flawed and accepting me for it. I love you. Goodnight."  Being so open about her mental health helps people everywhere feel like they are not alone when they are going through their own struggles. She teaches people that it is okay to be different and in fact, that is what makes us human.
Another role model is Lizzo. She teaches people that they should love themselves and that everyone should be comfortable in their own skin. In her song, "Good as Hell," she sings about how women should be unapologetically themselves and how women do not need a man to get things done. With her hit songs, she acquired a large fan-base that mainly consists of young girls. According to the National Eating Disorder Association, "40-60% of elementary school girls (ages 6-12) are concerned about their weight or about becoming too fat. This concern endures through life". Lizzo has set an example that to be confident and practice self-love, one does not need to look a certain way. She has also been very vocal about race and skin color. In 2015, Lizzo posted a video of her singing to Instagram with the caption reading, "Someone told me they 'don't see color' and I was 'sad' because I identify as a black woman… I feel sad for her because she was taught not to celebrate differences and appreciate the beauty of the human race. My Blackness and my Womanhood are my immediate signifiers and I'm proud to be both! When we stop turning a colorblind eye to our reality, we can move forward. I don't know about you, but I wake up in this skin every day and I hope you recognize it." She shows people that they should love themselves and everything that makes them unique. 
All of these women have many accomplishments as musicians, but what sets them apart is how they use their talents to help others and to promote important causes. People do not have to be famous to be considered role models. Anyone can become a role model by following their heart, paving the way for your companions to feel confident in themselves as well.
Leave a Comment
About the Contributor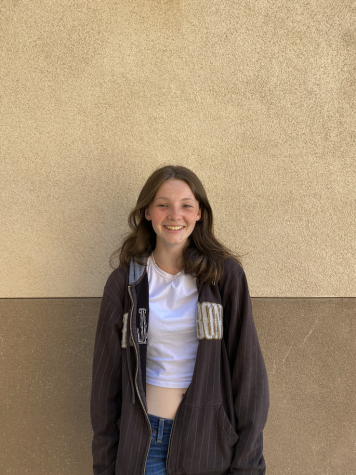 Abby Callahan, Editor-in-Chief
Abigail (Abby) Callahan is a junior and an Arts and Entertainment editor for The Phoenix. She loves to listen to music and watch Netflix. In the future Abby wants to travel across Europe.