New Age Spirituality intertwined with Toxicity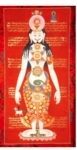 Spirituality as a whole has been garnering more attention recently, with various sources and platforms now spreading both knowledge and awareness. The years 2020 and 2021 have been crazy globally. With all the time spent at home in isolation, it really gave people the opportunity to practice individuality. Being isolated and bored allows people to think about things that they never got the opportunity to do before. Because of the lack of social environments and external connection, we are really learning how to make tranquil connections with ourselves for once. When exploring unfamiliar topics with little information, it is important to really do research to ensure that the information you are gaining is factual. It can be quite damaging when there is false information being spread to people who are naive and gullible. It is vital to do your own research and fact check.
Cultural appropriation is defined as the "inappropriate adoption of practices for the aesthetic of an ethnic group". White washed spirituality is evidently increasing with "New Age Spirituality" and is very toxic because we can see the "recycling" of various cultures through social media platforms. It is very inappropriate to the ethnic people that have been actively practicing certain rituals for centuries now. While many people are trying to spread information and awareness through different mediums there have been a lot of ideas that originated from both Hindu and Buddhist culture; things such as the Law of Attraction, meditation, mindfulness and the chakra system. My interpretation of the Law of Attraction is the idea that the universe attracts your thoughts into reality; therefore positive or negative thoughts bring a positive or negative experience into one's life. Meditation and mindfulness is the process of focusing on the present moment and being aware of your surroundings which allows you to feel the moment without judgement. The chakra system is a complex network of energy channels that are mapped throughout the body. Westernized versions appear as 7 main chakras that run along the spine and correspond with different colors of the rainbow, but this is a completely incorrect and white washed representation. The problem with various social media influencers is that they are ignorant with some of the information they put onto the internet and this is detrimental to the people that practice these religions. Colonizing different things such as crystals, incense and the Law of Attraction without being mindful of where these practices originated from and the full story behind them is ignorant and one of the biggest issues when it comes to New Age Spirituality.
There has been a lot of modern writing regarding the chakra system and the Law of Attraction, however, a majority of the information has been colonized and transformed. When modern western authors imply that they are presenting ancient teachings they are being completely deceitful. This is because they cannot determine the validity of their sources which they present; due to the fact that they cannot interpret Sanskrit. Sanskrit is an ancient Indo-European language of India in which Hindu scriptures were written. Information about chakras and different poems were also included in these Hindu scriptures meaning that in order to fully understand the culture and ethnic practices, one must be able to interpret Sanskrit. This is a big problem for the people that want to learn more information about chakras because it has completely been westernized. Some examples of books and authors that borrowed and adapted Sanskrit terms incorrectly are: Theosophist C.W. Leadbeater's The Chakras, 1927 and John Woodroffe's flawed 1918 translation of a text on the chakras written in Sanskrit in 1577.
When it comes to learning new information, it is always important to be mindful and respectful of the history and cultures behind the different practices. It is great to learn new books and sources to gain knowledge through, however making sure that the information is factual is very important. Understanding the toxic side of spirituality and the danger of cultural appropriation without respect or understanding is a necessity.
Leave a Comment
About the Contributor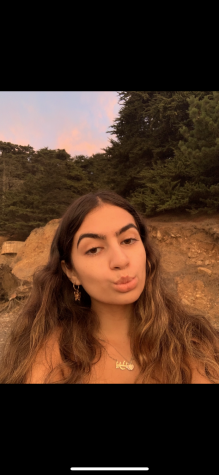 Parnia Ayoubi, Staff Writer
Parnia Ayoubi is a junior and a staff writer for The Phoenix. She loves to play softball, spend time outdoors and paint. She hopes to travel after she completes her studies and spend her future in California.