2020 Emmy Awards: an overview
It was a strange but glamorous zoom call. Due to the pandemic, for the first time in history, the 72nd Primetime Emmy Awards ceremony was virtual. 
The ceremony kicked off with its host Jimmy Kimmel giving a monologue. It was unsettling at first to see a large audience there, but funny nonetheless when it was revealed that those were clips from previous shows and the camera cut to a nearly empty Staples Center, with cardboard cutouts of current nominees in the front seats. 
All the nominees showed up on a screen behind Kimmel, waving to the audience while on Zoom. Even though the Emmys are a formal event, some celebs wore pajamas and laid in bed as they received their awards. 
The first seven categories were dominated by the Canadian sitcom, Schitt's Creek, the little show that could. This is an incredible achievement because it is the first-ever comedy series to sweep all acting, writing and directing awards in the genre. 
Daniel Levy who is an actor, writer and director on the show, had a particularly good night, winning four awards for writing, directing, supporting actor and outstanding comedy series. Another highlight, was Catherine O'Hara winning her first Emmy for lead actress for her role in the show. O'Hara has been in the industry for years and it was great to see her get her long-awaited praise. The cast and crew were seen celebrating together in a decorated venue in Toronto, Canada.
Perhaps the biggest surprise of the night was Zendaya winning lead actress in a drama series for her role on the HBO series Euphoria, beating actresses like Laura Linney and Olivia Colman who were predicted to win. This made her the youngest actress to ever win the esteemed title. 
Even with the strange circumstances, the production managed to create an award-show-like atmosphere, with fake applause and music by DJ D-Nice who was on stage with Kimmel. Actors like Jason Bateman and Jennifer Aniston even came by to do skits.
However, it is 2020, and aside from achievements in television, there were other things that needed to be addressed. 
The ceremony recognized the efforts of essential workers, with several of them invited to introduce the nominees and winners. They also announced that for every victory, a donation would be made to the charity NoKidHungry.org.
Tyler Perry, who received the governor's award, gave a heartfelt speech about representation in Hollywood and how he came to appreciate his ancestors. Actresses America Ferrera and Lena Waithe also talked about their personal experiences with the misrepresentation of people of color in Hollywood and the significance of creating your own story.
Other moments referred to the racial justice movement; Uzo Aduba wore a Breanna Taylor shirt and Sterling K. Brown wore a BLM one. Anthony Anderson started a Black Lives Matter chant on stage and when Kimmel joined in, he said, "Say it loud so that Mike Pence can hear it."
Jesse Armstrong, who accepted the best drama award for Succession went so far as to give "un-thank yous." calling out U.S. and U.K. leaders for the way they have handled the pandemic.
Towards the end of the night, the production paid tributes to Supreme Court Judge Ruth Bader Ginsburg, followed by a performance of the song "Nothing Compares 2 U" by H.E.R to pay respects to other people who recently passed away from the entertainment industry.
Even though the ceremony was unusual, it was still entertaining and the production worked around the COVID-19 restrictions in a responsible and engaging way.
Leave a Comment
About the Contributor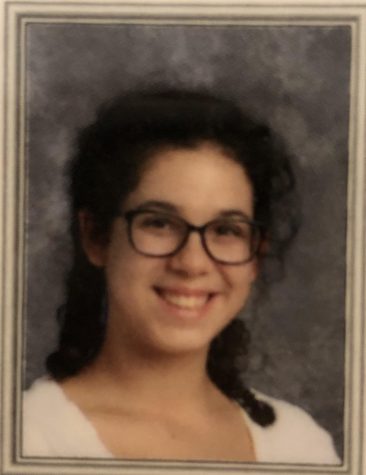 Shira Agmon, Centerspread Editor
Shira Agmon is a senior and Special Feature editor for The Phoenix. When she is not watching Glee, she likes to read and hang out with friends from a distance.