Mitski's latest tours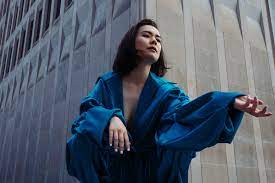 Singer-Songwriter Mitski Miyawaki entered the music scene in 2012, self-releasing her first two albums and later signing with Dead Oceans. She opened for many acts at the beginning of her rise to fame, including Lorde and The Pixies. The singer has created six albums since then, her most famous is "Be The Cowboy," released in 2018. At the end of her "Be The Cowboy" tour, Mitski announced that it would be her last, explaining later that she had decided to quit the music industry altogether.
However, in 2020, Mitski returned to the music scene partially due to a contract obligation, but also for herself, as she explained to Rolling Stone, describing the way that she both needed and hated being in the industry. She released "Working For the Knife" in October 2021, which was later named the 7th best song of 2021 by Pitchfork, as a teaser for her newest album. Mitski's "Working for the Knife" was the first release after her hiatus, which is hinted at in the song and song title itself, emphasizing the idea of  "working for something that would hurt her in the end." The music video starts with her removing a cowboy hat (A nod to her "Be The Cowboy" album) and the song continues as she performs a series of interpretive dances while her breathing rate rises faster and faster. Mitski's interpretive dancing has been a part of her act since her 2019 tour. The dancing takes inspiration from Butoh, a type of theater that arose in post-World War 2 Japan. The choreography on stage during the tour ranged from tight and overdramatized to frantic and even unsettling at times (New Yorker), similar to how the art form was used in Japan. Mitski's fans are sure to see this same type of energy on stage in her upcoming tour.
On February 4, 2022, Mitski released Laurel Hell, the title referring to the beautiful Appalachian laurel bushes, which people can supposedly get stuck in without a means of escape. Mitski's album was among the best-selling albums in the US during the week of its release and achieved the highest chart position of her career so far (Billboard).  In early October 2021, Mitski released tour dates for 2022, with 32 performances across the US and 24 international performances. The tickets sold out quickly, with main sellers such as
 Ticketmaster and Vivid Seats selling out in minutes and later being resold for higher, as much as double their original price (SeatGeek). The tour itself starts on February 17 and will come to the Bay Area on March 4 at the Fox Theater in Oakland, CA. Mitski fans here in Sunnyvale will be sure to see an amazing show. 
Leave a Comment
About the Contributor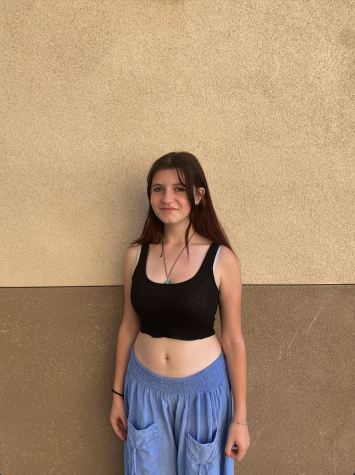 Beatrice Levine, Managing Editor
Beatrice Levine is Creative Editor. This is her second year on the Phoenix and she is a junior at Fremont High School. She enjoys watching movies, playing goalie on Field Hockey, and spending time with her kittens.