Oswald the Lucky Rabbit character analysis
"Until you stole my popularity, Mouse!" said Oswald the Lucky Rabbit in "Epic Mouse", the video game. Oswald the Lucky Rabbit was the first mascot for Walt Disney. But in 1928, he was replaced by the mascot we all know and love, Mickey Mouse. Since then, Mickey took the spotlight of Oswald the Lucky Rabbit until 2006, he returned at the game epic mickey. Today, let us take a look at the history of The Rabbit, Oswald!
 B
irth of the Lucky Rabbit
After "The Alice" series came to an end, Walt Disney wanted to make a character with emotions, because each time when making an animation for "The Alice" series, there was not that much emotion, just comedy. So he created Oswald the Rabbit.
Oswald the Rabbit made his first appearance, in the film called "Poor Papa." He was depicted as a grumpy parent, and the company Universal did not like it. Later, Walt Disney apologized and made him more of a funny character. He was known most for his fallible and egotistical attitude and for being able to "talk-the-talk but not walk-the-walk," according to Wikipedia. 
Overall, Oswald the Lucky Rabbit was a success, but something else occurred that would change the poor rabbit's life, forever. 
Replaced by Mickey Mouse
In 1928, Walt Disney lost the rights to Oswald the Lucky Rabbit because his boss cut his salary to 20%. Walt Disney knew that if he accepted the salary then he would be held back, unable to create to his heart's desire. So, he left the studio with only one animator, Ub Iwerks. Later, after losing the rights to Oswald the Lucky Rabbit, Walt Disney decided to make another character, Mickey Mouse, the mouse we all know and love. This fixed the issues with Oswald and started a new chapter for Walt Disney. The chapter for the mouse himself…..
Leave a Comment
About the Contributor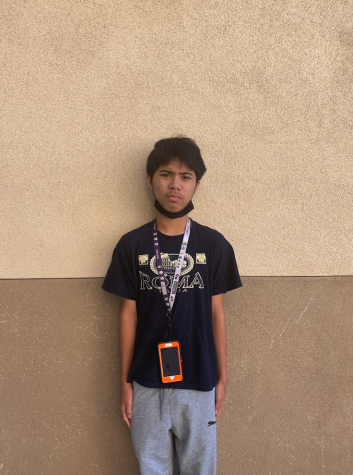 Matthew Ramos, Staff Writer
My name is Matthew Ramos. I am a sophomore and a staff writer. During my free time, I do digital art and listen to music. I am a big fan of Michael Jackson.