Gwyneth Paltrow's privilege comes through in court
Oscar winner. Entrepreneur. Goddaughter of Steven Spielberg. CEO and founder of the wellness and lifestyle brand Goop. Eccentric Instagrammer. Former star of the Fox musical-drama show "Glee." These are only a few of the many traits of one woman — Gwyneth Paltrow. The 50-year-old MCU star was sued in 2021 for allegedly selling explosive vagina-scented candles, and she recently found herself in court again after she allegedly crashed into Terry Sanderson, a retired optometrist, while skiing. 
Sanderson sued Paltrow for $300,000, alleging that she caused him a traumatic brain injury, as well as four broken ribs, while skiing. Paltrow and Sanderson were both skiing on a bunny slope in 2016 at the Deer Valley Resort in Park City when the alleged event occurred. 
After Sanderson filed his case, Paltrow countersued, claiming Sanderson barreled down at her on the slope, and only saw her right as he crashed into her. Paltrow asked only for only $1 in symbolic damages. 
However, the absurdity of the case lied not only on the stubbornness of both parties, but in Paltrow's testimony and the almost friendly cross-examination from Sanderson's lawyer. During the cross-examination, Paltrow was asked about a number of trivial subjects, including her height, skiing outfit, and tipping habits. At one point, Sanderson's attorney Kritin VanOrman brought up Taylor Swift's $1 symbolic sexual assault lawsuit, asking Paltrow if she was friends with Swift. 
"I would not say we're good friends, we are friendly," said Paltrow. 
In response to Paltrow's statement, VanOrman inquired more about former Christmas gifts Paltrow had sent to Swift. 
Unlike most celebrities in court, Paltrow chose not to present herself as a sympathetic victim. Instead, Paltrow leaned into the "out-of-touch" allegations she has been receiving for some time. Even just recently, Paltrow preached eating bone broth as a miracle cure and diet strategy. When asked what harm Sanderson caused her, Paltrow responded by saying "Well I lost half a day of skiing," with pursed lips. 
Paltrow's deadpan responses bring to question how much the case really means to her. To an average person, $300,000 is a lot of money. But Gwyneth Paltrow's net worth is estimated to be $200 million, and a little dip of $300,000 would barely make a dent in her wallet. 
In the end, the jury decided in Paltrow's favor, awarding her the $1 in damages she asked for. However, what she really won that day was the free PR she received in court and her lasting impression as she hugged Sanderson as she left, saying "I wish you well."
Leave a Comment
About the Contributor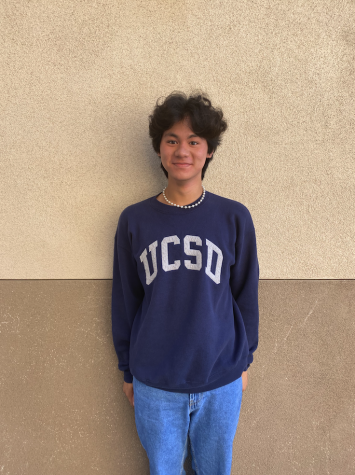 Lucas Li, Staff Writer
Lucas Li is a sophomore and staff writer for The Phoenix. Lucas loves listening to music, and he also plays the guitar. In his free time, he enjoys spending time with his dog.