April athlete spotlight: Nathan Shie
Communication, trust, teamwork — all of these are essential qualities of success in any team sport. Alongside this is the pressure placed upon every player to do their part and contribute to the team's success. This pressure is something Nathan Shie is familiar with.
Shie is a senior at FHS and has been playing volleyball for seven years. Four of those years have been on the FHS Varsity Boys team. In a different colored jersey, Shie's position as a libero is one of the most important positions in the entire sport. A libero is known as the "back-row defensive specialist." These players are the best defensive players on the team and must be vocal with their teammates. There will be instances where the libero has to throw themselves around to keep the ball alive. Despite this great responsibility, Shie has proven that he is more than capable of the role. 
FHS Varsity Boys Volleyball coach Russell Davis has been coaching the team for the past eight years. Within these eight years, Shie is the only freshman he has ever moved up to varsity. 
"When he first came as a freshman, he had the skills to play," Coach Russell Davis said. "But as he's grown he's taken on more and more responsibility, helping out other people on how they can improve that kind of stuff too. He's become a second coach on the court."
This makes Shie the only freshman player on varsity since at least the 2015-2016 season — a time when Shie did not even know he wanted to play volleyball. Shie first discovered his interest in volleyball while playing with his family on a camping trip. From there, he took his interest a step further and tried out for the team at his middle school, Cupertino Middle School. This is where he met FHS Girls Varsity Volleyball Coach Annika Janson. This led to Shie later becoming the assistant coach for the Girl's Varsity Volleyball team in the recent 2022-23 fall season. Over the last four years, not only has the team grown in their performance but also Shie's skills.
"I definitely used to be more timid," Shie said. "I grew more talkative and outgoing through volleyball and also being a leader as one of the more senior people on the team. I really like the skill involved. The word I would use is beautiful to see people develop that craft over that time and see them really shine."
Right now the team has a record of 12-11, and is still in it for CCS. Their qualification for CCS depends on how the team's next few games go. Shie is the current team leader for serving aces with 31 in total so far this season. This number is only expected to increase. 
"I'm proud," Judy Shie, Nathan's mother said. "Definitely proud to see him do something he loves to do and make good friends. I just don't want him to get hurt."
Although this is Shie's last year playing for FHS, this is only the beginning of Shie's volleyball career, as he strives to further it while in college. Shie is not only a stellar athlete on the court but a stellar student off the court as well.  As of right now, he is not sure what college he will be attending, but any school would be extremely lucky to have him. Although he is number six on the court, he will always be our number one star player.
View Comments (1)
About the Contributor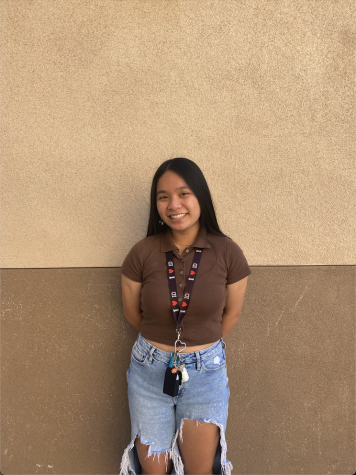 Madelyn Nguyen, Alum
Madelyn Nguyen is a current senior and one of the Managing Editors for The Phoenix. In her free time she loves to read, rock climb, and listen to music. Ninety-nine she is either listening to One Direction or caffeinated. But usually it is both.