"Beef" Review
Netflix's new series "Beef" takes road rage to a whole new level. Season One's 10 episodes aired on April 6, 2023, and stars Ali Wong and Steven Yeun. After a hostile road rage incident, Amy Lau (Wong) and Danny Cho (Yeun) become obsessed with making the other pay, and settle on the road to chaos.
Lau plays the quintessential unhappy suburban wife. She's stuck in a vanilla marriage, wholly misunderstood by her mother-in-law and running a business while she simply wants to be at home with her young daughter. Lau is the hilariously sad epitome of repressed rage and trauma – until it all comes pouring out at once. Cho plays the absolute opposite of Lau, struggling as a small-time construction company owner and contractor. He bickers with his ungrateful brother, drinks with his ex-convict cousin and swears – a lot.
These two adversaries take all of their pain and struggle in their separate spheres of life and aim it right at each other. From spray-paint on Cho's truck to vandalizing Lau's bathroom, these two explore fury and obsession, and as their individual lives begin to unravel, they only drift deeper into mutually-assured destruction. 
The show itself tells a story that is deeply human. The sheer frustration and anger – and portrayal of what follows after one fully welcomes their dark side – is something that is profoundly universally relatable. The writing is masterful, the cinematography is top tier, the cast is jam-packed with talent and, then, on top of all that, Wong and Yeun are the perfect two to drive this rage-fueled dark comedy completely off the rails.
Director Lee Sun Jin is behind the wheel of this dark drama series, and told Rolling Stone he already has plans for Season Two and Three. In the first season alone, "Beef" is a stunning car crash you just can't look away from. It's a thrilling ride, so buckle up and remember: when it comes to embracing the madness, there are no stop signs.
Leave a Comment
About the Contributor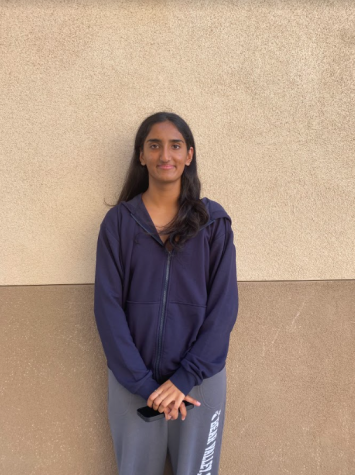 Nivi Khatana, Alum
Nivi Khatana is a senior and Editor-in-Chief for The Phoenix. She loves to crochet, paint and, of course, design. She likes to explore film, feminism and existentialism in her writing. Outside of journalism, she makes playlists, watches sunsets and, in general, vibes out.