California's new FAFSA requirement
California high school seniors now have more to worry about than grades to graduate. 
In June 2022, California joined seven other states in making the Free Application for Federal Student Aid a graduation requirement. The FAFSA is known for being a difficult application to complete, requiring the ability to read tax documents and understand finances. The FHS guidance team, with help from the FHS government and economics teachers, have put together events such as Cash for College to help students through the application process. 
As a precursor to the FAFSA, seniors signed up for their Federal Student Aid IDs at the start of the year and were encouraged to go to the Cash for College event afterwards to have help filling out the form. Cash for College is an event at FHS designed to help students with any problems they might have when filling out the FAFSA. Along with the FHS Guidance team and U.S. Government teachers, local community college financial aid departments attended the event to assist students with all aspects of the application process. According to FHS guidance counselor Dan Amezquita, around 77 FHS families attended the 2022 Cash for College, a much smaller amount than previous years, which has attendance rates of over 275 families.
 "The pandemic hit and then we had to do [the program] online and that did not work," Amezquita said. "77 [families] doesn't sound like a lot but we were able to help [many] students."
Cash for College also provides the opportunity for undocumented students to fill out the Dream Act application rather than the FAFSA. According to the American Immigration Council, this would provide undocumented high-school graduates and GED recipients a pathway to U.S. citizenship through college, work or the armed services. According to Berkeley City College, the Dream Act allows undocumented and nonresident students to have access to certain types of financial aid, such as private scholarships and state administered financial aid.
While there are students who are confident that financial aid is not necessary on their path to higher education and find the FAFSA requirement a burden, many believe that the requirement is beneficial nonetheless.
"One of the benefits to doing it, even though it can be sort of tedious, is that it gives students options," FHS history teacher Geoffrey Wen said. "By filling out the FAFSA, it gives them opportunities to have access to financial aid if they were to need it, they never have to necessarily take it but they have that option."
Leave a Comment
About the Contributor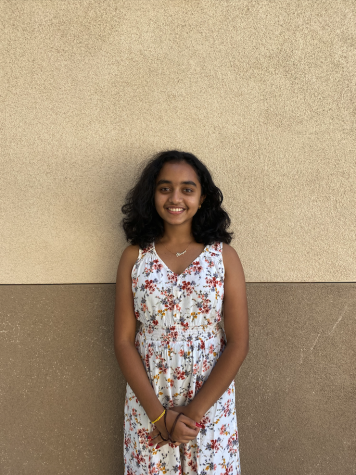 Raagni Krishna Devaki, Managing Editor
Raagni Krishna Devaki, a junior and Managing Editor, is in her third year at journalism. If you are near her for more than an hour, she finds a way to bring up K-pop. Raagni is also an avid reader of fiction and is always looking for something interesting to read.