Cobra Kai Review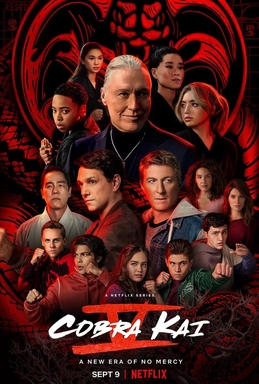 The fifth season of "Cobra Kai" came out on Netflix on Sept. 9, 2022. Cobra Kai is a spin-off series from the original five Karate Kid movies, and has proved to be a hit for viewers of all ages. Over the last four seasons, the audience has traveled through the ups and downs of the characters, such as intense school fights, challenging tournaments, a character being paralyzed and rough family conditions. 
Season Four left off on a high note. There were three main dojos fighting to be the best in the valley: Cobra Kai, led by John Kreese (Martin Kove) and Terry Silver (Thomas Ian Griffith); Eagle Fang, led by Johnny Lawrence (William Zabka); and Miyagi-Do, led by Daniel LaRusso (Ralf Macchio). Eagle Fang and Miyagi-Do tried to team up to defeat Cobra Kai but disagreements began to arise about teaching styles, so they ended up going their separate ways. All of the episodes led up to the All-Valley Karate Tournament, where it would finally be established who had the best dojo. This final episode was made even more anticipated with a deal that Kreese, Johnny and Daniel made – if Cobra Kai won, then the other two dojos would shut down, and if one of the other two dojos won, Cobra Kai would shut down. For the Boys' division, Eli Moskowitz (Jacob Bertrand), a member of Miyagi-Do, won. Tori Nichols (Peyton List), a member of Cobra Kai, won in the Girls' division, only to find out that she won since Silver had bribed the referee. Then, Kreese was framed for beating up an old character and got sent to jail. And finally, Miguel Diaz (Xolo Maridueña), the previous All-Valley Champion, decided that he should find his birth father who lived in Mexico. This left the season off with Miyagi-Do closing up shop.
The new season started off by showing Miguel arriving in Mexico and searching for his father. Johnny took it upon himself to go after Miguel to make sure he was safe. Johnny decided to take his son, Robbie Keene (Tanner Buchanan), with him on his trip to Mexico to create a bonding experience for the both of them. With Kreese in prison, Silver took over Cobra Kai and decided to start franchising it. While Daniel was unhappy with the fact that he had to close Miyagi-Do, he complied with the deal, although still trying to take down Cobra Kai. He decides to get in touch with his friend Chozen Toguchi (Yuji Okumoto), who is the main antagonist in "The Karate Kid Part II," to see if he can help with the situation. Chozen comes to Daniel's aid and goes undercover as a sensei at Cobra-Kai to see if he can gain top secret information. Their plan gets discovered and another war breaks out between Silver and Daniel. The viewers also find out that Johnny and Miguel's mom, Carmen (Vanessa Rubio) are expecting. 
I was very excited about the release of season five because season four left the viewers with many questions. Immediately I was concerned about Miguel's choices because he wasn't thinking about anyone but himself, which ended up putting him in some tough situations. I am slowly beginning to like Tori again because she is realizing that the way that Cobra Kai functions aren't always the right way. I look forward to seeing how the relationship between Miguel and Robby begins to grow with the fact that their lives will forever be connected with the arrival of their sibling.                                            
While the series has been going on for a long time, the plots never seem to disappoint and viewers are more excited than ever to see where the storyline goes this time.
Leave a Comment
About the Contributor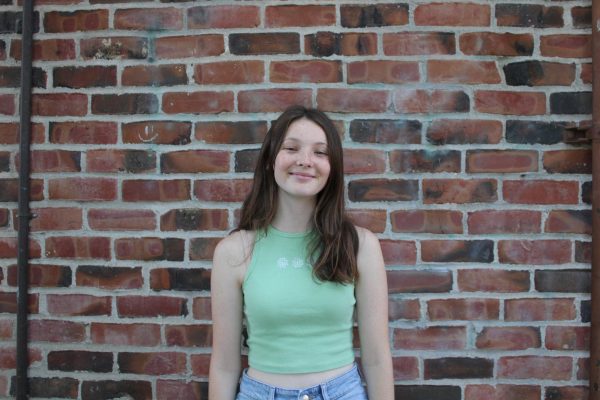 Abby Callahan, Editor-in-Chief
Abigail (Abby) Callahan is a senior and one of the Editor-in-Chiefs for The Phoenix. She loves to listen to music, read and watch sitcoms. In the future, Abby wants to travel across Europe.