COVID-19 vaccine for young children aged 5-11
On Oct. 29, the Pfizer-BioNTech COVID-19 vaccine was approved for children ages five to 11, clearing the way for a mass vaccination effort of school-age children to begin. The Center for Disease Control hopes to get the vast majority of the population fully vaccinated before Jan. 31, 2022.
According to the Utah University of Health, children are just as likely to be infected with the coronavirus as adults and there have been more than 8,300 hospitalizations of children ages  five to 11 due to COVID-19. Furthermore, 32% of these children had no underlying conditions, andt least 94 children in this age group died from COVID-19. At least 1,800 schools closed due to COVID-19 outbreaks in August and September 2021. Many hope that this approval is a step in the right direction for fighting the virus.
"We know millions of parents are eager to get their children vaccinated," CDC Director Dr. Rochelle Walensky said in a press release soon after an expert advisory panel unanimously approved the vaccine. This is "monumental" in the fight against COVID-19 . "As a mom, I encourage parents with questions to talk to their pediatrician, school nurse or local pharmacist to learn more about the vaccine and the importance of getting their children vaccinated."
Additionally, Gov. Gavin Newsom announced that California will add the COVID-19 vaccines to the list of required immunizations in order to attend school once the Food and Drug Administration fully approves them. The FDA has fully approved Pfizer's vaccine for ages 16 and older, but has so far authorized it only for emergency use in kids five to 15.
There are a couple different ways for a vaccine to work — the most common is the mRNA vaccine. This vaccine type contains a modified version of the virus' mRNA, or its genetic material. This mRNA, once injected, will be translated into the virus' protein spike by the body, which then triggers an immune response. The mRNA is present in the body for only a short period of time, and will not alter an individual's own genetic material.
Any FDA approved vaccines must undergo a standardized review process for all vaccines to ensure its quality and safety  before being released to the general public. For all vaccines, the FDA evaluates data and information included in the submission of an extensive report, including details on the manufacturing process and testing results. Furthermore, inspections are made at vaccination sites to make sure everyone follows protocol, masking and making sure all equipment is properly sanitized.
However, the results from a survey of about 1,000 people in September that the CDC conducted showed that only half of parents say that they are likely to get their children vaccinated. Although one in  10 children have been vaccinated in California, these kids tend to be concentrated in California's "urban coastal countries".
According to data collected by the CDC about one out of four kids in the Bay Area's biggest counties have already had their first shot, and 40% in Marin County.
Dr. Monica Gandhi, an infectious disease specialist at the University of California-San Francisco, said that she agreed with the fact that some parents "need more time" to adjust. She believes the reduced dosage in the vaccine "seems very safe" and that she "will be vaccinating [her] 11-year-old." However, as an extra precaution, she plans on waiting five weeks longer than the three weeks Pfizer recommends between the two shots.
At FHS, some teachers have voiced their views on whether or not younger children should get vaccinated now.
"I've already gotten my 12 year old vaccinated, and I plan on getting my five year old vaccinated as well," Fremont Literature teacher Camila Torres said.
FHS students with younger siblings have voiced similar sentiments. 
"My younger sister will get vaccinated because that is what my family believes is the safest option in the midst of this pandemic," freshman Natalie Chang said. "Regardless of the quick execution in developing the vaccine, it seems to be working quite well."
Leave a Comment
About the Writer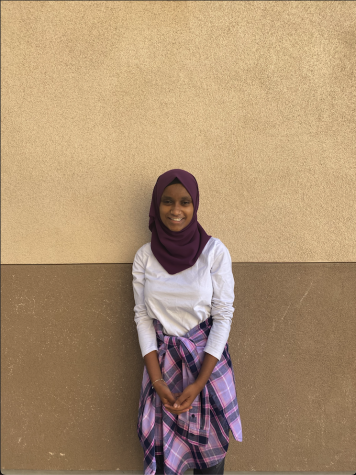 Zaynab Mohiuddeen, Online Editor
Zaynab Mohiuddeen is a sophomore and an online editor for The Phoenix. She loves to write, and when not performing onstage with FHS's theatre department [come check out the new theater!] or practicing coding, she can be found swimming laps or curled up on the couch with the latest thriller. She looks forward to a great year with The Phoenix!