Music: Tiktok and fame
Tiktok, a social media app where people post short videos, has seen exceptional growth within the last two years.  From August 2018, when Chinese company ByteDance bought and rebranded the popular lip-syncing app Musical.ly, the app has garnered over 1 billion users with 200 million downloads just from the United States.
TikTok has created many "stars" like Charli D'Amelio and Addison Rae out of normal people who led normal lives. But now, these TikTok stars earn millions of dollars. How did they reach this point of fame? They posted fifteen-second clips of them dancing to different soundtracks.  "The Renegade," one of the most well-known dance trends to ever hit TikTok, went viral in 2019.  The dance was choreographed by Jalaiah Harmon to "Lottery" by KCamp and started a large wave of  TikTokers' rise to fame. The dances that they performed were part of trends that fluctuate every couple of weeks, with new dances to new songs being invented every so often.
A plethora of trends rise and fall on TikTok. Whether they are about food,  fashion,  point of views or memes, they all have some sort of background audio that carries them. While some artists like Salem Ilese, the singer of "Mad at Disney" and Claire Rosinkranz, creator/singer of "Backyard Boy", are just one-hit wonders, other artists have become extremely famous and have careers that are still going strong.
Olivia Rodrigo, Doja Cat and Megan Thee Stallion are prime examples of such successful artists.
Olivia Rodrigo, "Drivers License" 
Olivia Rodrigo is a rising superstar. She entered the spotlight early in her life, earning her first big break on Disney's "Bizaardvark." She went on to act in the Disney+ series , "High School Musical: The Musical: The Series." Shortly after, she released her debut single "Drivers License". It debuted at No. 1 on the Billboard Hot 100 Singles Chart and broke numerous records across streaming platforms like Spotify, Apple Music and YouTube. Besides being a great song, Rodrigo's breakup ballad quickly gained views because of its massive popularity on TikTok. Many TikTok users posted covers of the song, including intentionally bad ones, transformation videos, POV's and theories about who the song is about. This song launched her successful music career in which she released two other charting singles and her album, "Sour," which debuted at number one on the Billboard 200 chart. At the young age of 18, she has become a Grammy-nominated artist and gone on to perform at Saturday Night Live, the Billboard Music Awards and the AMAs. Not only has she performed on many stages, but she has also been invited to the White House by President Biden to help encourage the youth of the nation to get vaccinated.
Doja Cat, "Say So"
Doja Cat signed with RCA Records imprint Kemosabe in 2014.  She initially gained popularity from her single "Mooo!" on YouTube in 2018. Her fame reached new heights after the song, "Say So," went viral on TikTok in 2019.  There is even a remix of the song, featuring rap icon Nicki Minaj, which became Doja Cat's first number one hit when it topped at the No. 1 position on Billboard's Hot 100 Songs Chart in 2020. Now Doja Cat is a Grammy-nominated artist who has won several awards including five American Music Awards and 10 MTV Video Music Awards.
Megan Thee Stallion,"Savage" and "WAP"
Even before receiving a lot of attention for "Savage" on TikTok in March 2020, Megan was already using social media to promote her music. She gained a following by posting videos of her freestyling on platforms like Instagram and YouTube, with a few going viral; like "Stalli Freestyle" and "Big Ole Freak."  In August 2020, "WAP," her collaboration with fellow rapper Cardi B also went viral, earning her more fans. Despite gaining traction in the music industry before TikTok there is no doubt that one of the biggest reasons for Megan Thee Stallion's success is the fandom she gained due to the dance trend for which "Savage" was the soundtrack. She has now released collaborations with legends like BTS, Ariana Grande and Beyoncé. She has been nominated for and won numerous awards; some of the most significant are four Grammy nominations and three wins.
Leave a Comment
About the Contributor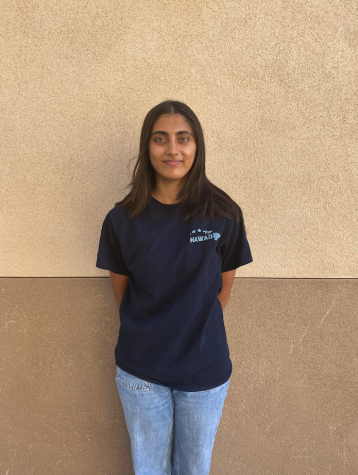 Smera Jain, Online Editor
Smera, a sophomore, is an Online Editor. She enjoys painting, playing guitar and watching TV in her free time.