Darling, we're worried.
Olivia Wilde's newest film, "Don't Worry Darling," had been making headlines long before its release. With a star-studded cast including Florence Pugh and Harry Styles, it was no surprise. However, the drama surrounding the film has been the main focus of the media. Since Harry Styles was cast, there had been rumors spread about behind-the-scenes drama, but it all came to a head at "Don't Worry Darling's" premiere at the Venice Film Festival. 
Rumors of a feud between Pugh and Wilde started when the trailer for "Don't Worry Darling" was released. Pugh did not support the film on social media but posted the trailer for Christopher Nolan's upcoming film, "Oppenheimer," on her Instagram story. Many fans noticed that usually Pugh was known to be one of the most enthusiastic social media posters about her projects, but for "Don't Worry Darling," she had remained almost entirely silent. 
A month after Pugh had continuously ignored any news to do with the film, Olivia Wilde posted to her Instagram praising Pugh for the first time on her social media. Pugh did not interact with the post at all. Wilde had previously been focusing on Harry Styles, who she reportedly started seeing romantically while filming. Their romance began just months after Wilde's separation with longtime partner, Jason Sudeikis, with whom Pugh is close friends. People speculated that Wilde and Styles had been spending so much time together that Wilde had neglected her directorial duties, forcing Pugh to step up and help direct parts of the film. 
The film debuted at the Venice Film Festival on Sept. 5, 2022. It had previously been announced that Pugh would not be doing any press for the film because she was working on another film. Pugh, however, landed in Venice for the premier perfectly on time to make the movie's press conference, but instead was filmed stopping for drinks. During the press conference, Wilde was asked about a possible feud between her and Pugh, but instead of easily denying it, she deflected the question.
 "As for all the endless tabloid gossip and all the noise out there, the Internet feeds itself. I don't feel the need to contribute; I think it's sufficiently well-nourished,." Wilde said in response.
On the red carpet for the premiere, Harry Styles, Olivia Wilde and Florence Pugh were seemingly being separated from each other by the other actors, and fans noted that Styles had been avoiding answering questions about Wilde. It was also noted that Pugh had been interacting with many members of the cast, just not Wilde and Styles. 
After the film, videos showed that Pugh refused to make eye contact with Wilde during the four minute standing ovation for the movie, and that Pugh even cut the ovation short by walking out before it was over, prompting the entire cast to leave with her. 
To make matters even worse for Wilde and her PR team, the film debuted at only 39% on Rotten Tomatoes, and the score has now been lowered to 38%, with 192 reviews.  
Leave a Comment
About the Contributor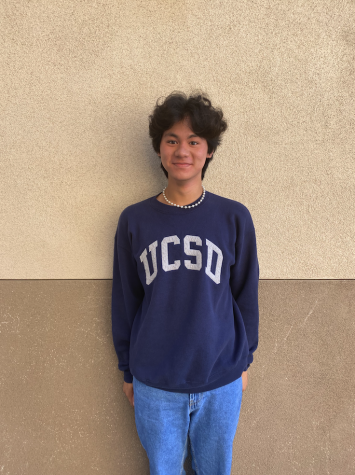 Lucas Li, Staff Writer
Lucas Li is a sophomore and staff writer for The Phoenix. Lucas loves listening to music, and he also plays the guitar. In his free time, he enjoys spending time with his dog.