Don't idolize celebrities
Between the moral complexities of cancel culture and unhealthy idealizations of influential people, celebrities should not be put on a pedestal.
Recently, there have been many controversies surrounding Antisemitism. On Oct. 10, 2022, Ye, formally known as Kanye West, tweeted "…when I wake up I'm going death con 3 ON JEWISH PEOPLE…" Twitter users, including once-Ye fans, were quick to point out the blatant Anisemitism present. The "death con 3" refers to the DEFCON system a U.S. military threat defense protocol. In his tweet, Ye almost seemed to validate his own words by saying "The funny thing is I actually can't be Antisemitic because black people are also Jew[ish]. Also, you guys have toyed with me and tried to black ball anyone [who] opposes your agenda." 
Soon after, Ye was banned from Twitter, but news reports of an increase in antisemitic hate crimes were reported. One group went viral online for standing above a highway with a sign that read "Kanye was right." 
Though Ye is only one example out of many unfortunate instances of hateful speech, it proves how much more weight the words and actions of celebrities entail. As many noted, Ye has twice as many social media followers as there are Jewish people – a shocking statistic that only adds to the gravity of the situation. Although celebrities may not be held responsible for fixing social issues, the least they can do is to prevent spreading more hate. Their influential social media followings are manipulated for bad more than good – having the power to spread whatever fits their socio-political agenda.
In terms of the aftermath, celebrities should be held accountable for their actions, whether this means cutting brand deals or taking a break from current activities. Celebrities like Ye or Kyrie Irving, one of the best point guards in the NBA, have lucrative sponsorships and deals with companies for advertising endorsements and campaigns. How can companies stand by having the face of their company be someone who represents harmful ideals? 
The continuation of endorsement deals support the problematic artists with money and fame, both of which the celebrities may not "deserve" until reparations are made. Because of the severity of hate crimes, though cancel culture may be too harsh and even inefficient, fans should be very careful of who to support depending on their image. Celebrities who commit harmful acts should only be let back in action once they have taken time to reflect, apologize and improve their behavior.
Leave a Comment
About the Contributor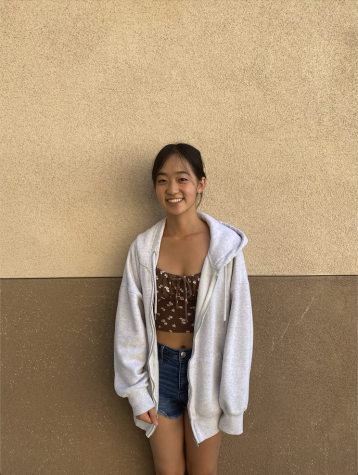 Katherine Lee, Alum
Katherine Lee is a senior and a co-copy editor for The Phoenix. She is a die-hard foodie and loves to spend time with her best friend Sara. She loves to bake, intake caffeine, go shopping, and watch sunsets.