FHS musical artists
There are many musical artists at FHS striving to make an impact with their music. Two students, Om Sivaya, also known as Lil Omee, and Rose Madsen, are examples. 
Inspired during the pandemic, Sivaya wanted to find something creative to use his time on. He first started making short videos on TikTok, but wanted to try something new. Sivaya learned to make music that resembled artists he loved, such as J. Cole, Drake, Pop Smoke, Kendrick Lamar and Jack Harlow. 
"I try to listen to as many people as possible and then also underrated artists as well because they are like me in a way," Sivaya said. 
Sivaya started releasing music on Spotify under the name Lil Omee. His debut single "Model" launched July 2, 2021. While it initially garnered 230,000 streams, his song increased in popularity over the course of time. "Model" now has around 680,000 streams.
"[Streams increased] over the course of time, but, before, I dropped new music and only had like 23,000 streams, which was a lot at the time for me," Sivaya said.
"Model" was also a popular hit at the 2021-2022 junior prom in 2022.
"I don't know who requested ["Model"]," Sivaya said. "They knew the first few lyrics to my song and then they just sort of like started chanting my name, [it] was pretty cool."
To promote his music, Sivaya primarily uses Tiktok and Instagram to reach out to both rap and meme pages. Sivaya's music is available to stream on Spotify, Apple Music and SoundCloud. One of his latest singles, "Imma Go Up," has received 1.3 million streams on Spotify. 
However, the number of streams is not the most important thing to Sivaya.
"The fact that people like listening to [my music], and they take the time to memorize the lyrics and sing along when it plays. That was my goal at first," Sivaya said.
Sivaya also stated that he commissions features for other artist's songs, and if interested, artists can direct message him on Instagram. He has many songs drafted to upload, so his listeners are expecting a song release from him before the end of the year. 
Madsen, a current FHS junior, creates a mix of pop and rock music, with a heavy folk influence. She enjoys listening to and incorporating styles similar to artists such as Melanie Safka, Big Star and Jellyfish, as well as Carole King. Her music can be found on Spotify under the name Rose Madsen. 
"I try to use my life experiences to make music that I would listen to myself," Madsen said.
Madsen began her musical career through gigs with her father, a professional music producer, when she was in middle school. She now works with her father to produce music. Madsen has been learning how to produce music on her own, with softwares such as Pro Tools as well as GarageBand. 
"Surprisingly, I think [GarageBand] works phenomenally for any early recording artists." Madsen said.
Recently, Madsen performed at the San Jose Blues Festival in front of hundreds of attendees. One of her larger followings, surprisingly, is in Australia, and she's not quite sure why. 
Madsen's music is frequently played on college and local radio stations. To promote her work, she primarily emails stations with her music. She also uses her Instagram and Tiktok to update her followers on when she is going to release new music. Madsen has performed at the Red Rock Open Mic, as well as other open mics. She has also competed in songwriting competitions such as the National Association of Teachers of Singing, a national songwriting competition for musical theater soloists. Last year, Madsen won first place, earning her a college scholarship. 
Madsen is also president of the Glee Club and a third year choir student. Though her schedule does not allow for participation in school musicals, she takes part in musical productions outside of school, working with the community center. She is also on the board of the student run nonprofit "Gift," to take FHS students to perform at facilities such as retirement homes and children's hospitals. 
"For me personally, the most rewarding part of making music is when people tell me that they related to it," Madsen said. "Even if not in words, I get to see the playlists that I get put on. And there's this one person who puts me on, like, 17 of their playlists, and I've never met them."
Sivaya and Madsen are able to pursue their musical passions on top of the academic and extracurricular workload of students, an inspiring feat. 
Leave a Comment
About the Contributors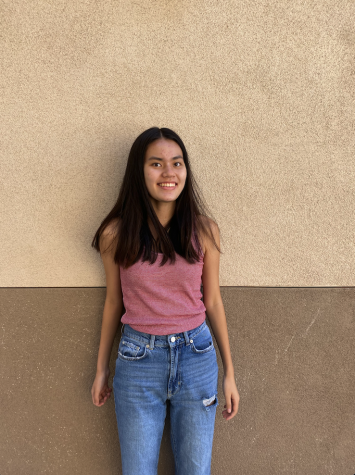 Caitlyn Chan, Alum
Caitlyn Chan is a senior and a Managing Editor for The Phoenix. She likes to read and ice skate in her free time, as well as visit new places.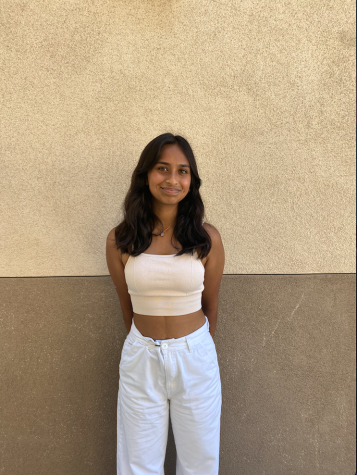 Shraddha Sriram, Design Editor
Shraddha Sriram is a junior and Design Editor. In her free time, she enjoys listening to artist such as Kendrick Lamar and Baby Keem as well as going on Starbucks runs with her friends. She is also a part of the school's robotics organization and softball team.