FHS student elections for 2022-2023 school year
After an online campaigning week for the 2021-2022 elections, ASB and class cabinet candidates for the 2022-2023 were able to finally campaign at school! Students relished the opportunity to get free candy and treats from the candidates and hear what each candidate's plans were for the school. 
At the end of the campaigning week, on Thursday, March 24, Fremont students voted on their own class cabinets as well as all students voting on ASB cabinet. The day after, a Schoology hub message announced the candidates that were chosen for the following school year. The sophomore cabinet consists of Abhinav Kasturi, Shrika Punuganti, Krishna Kemisetti and Kendall Talbert. The sophomore cabinet includes Ayush Pandey, Julia Johnsen, Kyle Steigerwald and Batoul Mortada. The senior cabinet that was chosen was Eshika Jaini, Marine Hunanyan, Hannah Miller and Madelyn Nguyen. Lastly, the ASB cabinet that was elected was Isha Singh, Shreya Suriya, Naomi Nishikawa and Robin Park.
In addition to passing out free goodies to potential voters and hanging up posters and flyers everywhere, candidates also continued to utilize digital promotion. Hannah Miller, a newly elected member of the senior cabinet, campaigned online and digitally.
"I made a new flyer each day to post, and encouraged other people to repost it too, along with actual posts on my account," Miller said. "I also campaigned in person by going around to people and talking to them. It helped to have some candy to get the conversation started, but I got to talk to a lot of people I never talked to before."
She also noted that she put posters around campus, but the face-to face interactions seemed to help the most.
Julia Johnsen also enjoyed the in-person interactions on campus during election week. 
 "The best part of campaign week was the energy everyone brought to their campaigns," newly elected junior cabinet member Johnsen said. "It was amazing to see how many people wanted to get involved with student government at Fremont." 
Shreya Suriya, future member of the ASB cabinet, enjoyed the entire process of the campaign. 
"Taking the pictures, designing the posts, handing out treats, and talking to people about my campaign made campaigning worth it," Suriya said.
Johnsen looks forward to continuing to support her class for the second year.
"I am very excited to work on things for hoco week next year because last year, it was so much fun, but no one really knew each other and I think we can make this year even more fun and hopefully keep the junior winning streak going," Johnsen said. "I am also looking forward to junior prom, as it is such an important event in high school, if not in life."
Robin Park, a future member of the ASB cabinet, has a few areas he hopes to help improve Fremont with. 
"My goals for ASB next year consist of giving everyone an equal opportunity to speak up on how to improve the school,"Park said. "I want to hear everyone's ideas so that our events reflect the students' decisions. I also want to bring school spirit to new heights with more student engagement through new events."
Naomi Nishikawa, another newly elected member of the ASB cabinet, also has many aspirations for ways to continue to better Fremont with her position. 
"Being in ASB the past two years has been such a growing process and I will continue to grow as a cabinet member next year," Nishikawa said. "I really am hoping to bring Animal Assisted Happiness on to campus again so we can make it a tradition! I'm also really excited about indoor rallies, hopefully we can have more of them! I'm hoping we can fundraise better by selling more asb cards so we have a bigger budget to put on more events that the student body wants to see!"
Fremont is excited to see what these future cabinets have in store for the student body next year!
Leave a Comment
About the Writer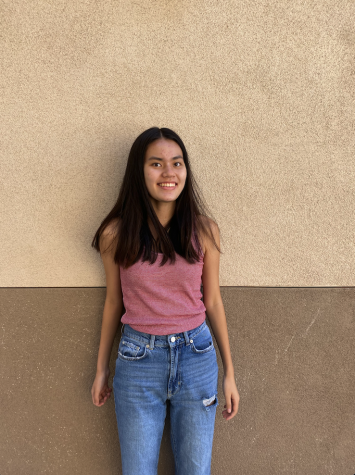 Caitlyn Chan, Alum
Caitlyn Chan is a senior and a Managing Editor for The Phoenix. She likes to read and ice skate in her free time, as well as visit new places.