Putting the con in icon: Anna Delvey
Viewers have become infatuated with the fake German socialite who scammed New York's glitterati out of hundreds of thousands of dollars. From Shondaland, Netflix's "Inventing Anna" explores the ins and exploits of Anna Sorokin-Delvey, a con woman, based on the real-life, convicted and, as of Febuary. 2021, free woman Anna Delvey/Sorokin.
"Inventing Anna" follows journalist Vivien Kent (Anna Chlumsky), based on real-life journalist Jessica Pressler, as she investigates Anna Delvey, played brilliantly by "Ozark's" Julia Garner. Delvey, the Russian-born fake German heiress, scammed banks and New York's elite in an elaborate con for money. Each episode flashes the disclaimer: "This story is completely true. Except for all the parts that are totally made up" — a statement that is undoubtedly solidified as the show progresses. The show, at its core, is a fierce dramatization of real events. While its foundation is the case of a criminal, its execution glosses over the fact — instead, Anna Delvey is presented as a masterpiece; "Inventing Anna" focuses on the allure of a savvy business woman rather than the deceit of a con artist.
Perhaps for viewers, iconizing Delvey/Sorokin is a twisted way to support the downfall of the rich, blurring the lines between holding the rich accountable and being complicit in Delvey's actions. Delvey's victims were largely Upper East Side, superficial — and loaded with money — elites. "Anna Delvey out here dropping Benjamins on hotel staff," one viewer on Twitter tweeted. "Hard to be mad at her for defrauding the rich when she's redistributing it to the working man. #InventingAnna." To them, Delvey is a makeshift Robin Hood, a catalyst for justice in an accidental way.
In another aspect, glamorizing Delvey diminishes the heaviness of her fraud and the effects it had on people entangled in it. Dramatizing real-life events disconnects them from reality, reducing their impact. The show is sympathetic to Delvey, going as far as to question whether she was actually guilty while vilifying her former friends who detached from her. Particularly, Rachel DeLoache Williams (Katie Lowes), who was put into $60,000 credit card debt after a "all-expenses-paid" trip to Morocco, and later went on to write a New York bestselling book "My Friend Anna" of her experience with Delvey, is portrayed as an overtly annoying freeloader. Delvey was not found guilty of stealing from Williams in court.
Giving someone attention gives them power. As "Inventing Anna" breaks Netflix viewing records, it is clear that Anna Delvey has everyone's attention — and by extension, she has power. It is worth watching the show; Anna Delvey is a compelling story, a glimpse into how people scam and get scammed. However, there are lesser acknowledged ramifications of glorifying her.
The now 31-year old, real Anna Delvey/Sorokin, was released from prison in Febuary. 2021, and was shortly after, taken into custody by Immigration and Customs Enforcement for overstaying her Visa. In the in-between, Delvey/Sorokin swiftly checked into Manhattan's deluxe NoMad hotel and hired a film crew to follow her around. According to BBC News, Netflix approached Delvey/Sorokin with a $30,000 pre-trial, which paid her lawyer, Todd Spodek. For the green light to adapt her story, Netflix raised the pay to $320,000 dollars. This money was frozen for Delvey/Sorokin's victims to have an ample chance to file claims, then passed to her lawyer and, what was remaining went to Delvey/Sorokin herself.
Perhaps to Delvey/Sorokin, the monetary profits, and notoriety she has gained from being splashed onto the screen are her dreams come true. She is getting exactly what she set out for: money and fame. It poses the question on whether Delvey is continuing the profit off her scam.
At times, Kent expresses her awe at Delvey's "talent," conveying Delvey as a complex female-icon against a world that constantly underestimates women. Like Kent, the show is too captivated by its star to provide any substantial insight into the reality of Delvey's case. Viewers get a fictionalized version of Anna Delvey, a fact that has become vastly overlooked in the media's response. Delvey/Sorokin has become a viral sensation, reigning "girl boss" in several flashy interviews. Now, the real Delvey/Sorokin has a platform — a spotlight, one that she is keeping fixated firmly on her.
While "Inventing Anna," "The Tinder Swindler," "Bad Vegan" and "The Dropout" take the screen, it is increasingly important to watch these dramatizations of real events with a good dose of warranted skepticism. Without this, Anna Delvey, the fictional character, and Anna Delvey, the convicted grand larcenist, become blurred and vested together and they are far from the same.
"Inventing Anna" is exactly what it says it is: a fictionalization. It is not reality or a reason to romanticize high crime.
Leave a Comment
About the Contributor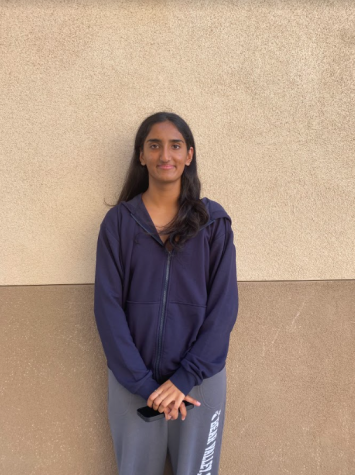 Nivi Khatana, Alum
Nivi Khatana is a senior and Editor-in-Chief for The Phoenix. She loves to crochet, paint and, of course, design. She likes to explore film, feminism and existentialism in her writing. Outside of journalism, she makes playlists, watches sunsets and, in general, vibes out.