School mask mandates lifted
On Feb. 17, 2022, Gov. Gavin Newsom introduced California's new "SMARTER" Covid-19 response plan, which places emphasis on continued readiness, awareness and wearing masks. The plan aims to ensure that California can maintain its focus on communities that continue to be inordinately affected by the virus, and stay prepared to quickly and efficiently respond to emerging Covid-19 variants and changing conditions. 
With declining transmission rates and hospitalization, Newsom worked with the governors of Oregon and Washington to adopt new masking policies. Despite emphasizing mask-wearing and its importance, California officials, along with the other officials, announced on Feb. 28, 2022, that California would not require masks in K-12 schools after March 11, 2022. 
Mask mandates have become an increasingly controversial topic, and the decision to remove it has been met with many mixed reactions. Throughout the pandemic, people have complained about the discomfort that comes with wearing a mask — whether it be shortness of breath, feeling claustrophobic or "maskne." For some people, the removal of the mask mandate signifies that the pandemic is getting better, so it feels like a breath of fresh air. Additionally, many feel like their freedom — freedom in the sense of being able to breathe with more ease — has been restored. Many parents are in support of removing the mask mandate because it allows their children to socialize better and they believe that it will improve their mental health. Others, however, feel that it is too early to lift the mask mandate as California has just barely recovered from the toll the Omicron variant took. Many experts support this notion, noting that while states have made a lot of progress and hospitalization rates are declining, lifting the mask mandate early could jeopardize the progress that the entire country as a whole has made. A majority of Californian parents agree with the latter opinion. According to a survey published Thursday by UC Berkeley's Institute of Governmental Studies, more than 60% of California parents still support masking in schools. That support is even stronger in the Bay Area, where 75% of parents are in support of the mask mandate.
While many disagree with California's removal of the mask mandate for schools, Gov. Newsom assured residents that he and California public health officials made this decision with careful consideration. 
"California continues to adjust our policies based on the latest data and science, applying what we've learned over the past two years to guide our response to the pandemic," Newsom said in a press conference.
Masks may no longer be a requirement, but it is still important to acknowledge that the COVID-19 pandemic is ongoing and still possesses a threat to public health and safety. Studies have routinely shown that masks greatly decrease the spread of the virus. At press time, it seems that the majority of FHS students feel the same way since most of them still continue to wear their masks even after almost one month of the mandate being lifted. 
Leave a Comment
About the Contributor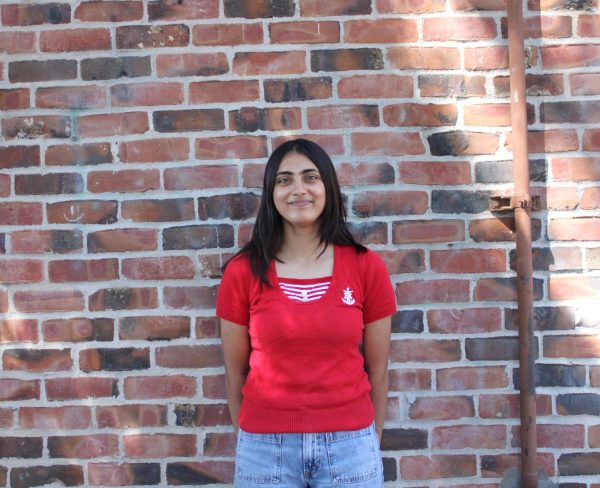 Smera Jain, News Editor
Smera, a junior, is an News Editor. She enjoys painting, playing guitar and watching TV in her free time.