FHS Wrestling returns for the winter season
FHS has many sports teams, but in recent years, none have seen the same success as Boys and Girls Wrestling. The wrestling team has sent athletes to the state meet frequently and has had at least one wrestler place top 6 at the Central Coast Section Championship each year since 1985. Last year Ariana Varona Rodriguez (189 lb weight class) and Hana Duus (143 lb weight class) won CCS for the girls, and TJ Takafua (285 lb weight class) won for the boys. Half of the eight FHS wrestlers who placed top 6 at the 2021 CCS meet for boys and girls were not seniors and will be wrestling again this year. 
"Throughout all the 20 years I've been here, no matter what is changing around here, the wrestling program stays the same," FHS wrestling Head Coach Erik Duus said. "[It stays] really intense, strong, we produce guys that are always a threat to medal, win CCS, go on to state as well as nationals." 
The way the team supports one another is a big contributing factor to its success, since because of the intense training, members form close bonds with their teammates. 
"We have a lot of people who quit wrestling, but for the final group of people that end up not quitting I feel like we become almost like family," wrestling Captain Hana Duus said. "I consider most of my teammates that I've been on the team with, for all of my high school career, to be my brothers and sisters. Wrestling really brings us together because these are the people I cry with, I sweat with, I bleed with. [We are] one big fighting, wrestling family."
In order to create a strong community, the captains make sure everyone is fitting in and doing their part.
"Our wrestling room has a bit more of a special dynamic just because we all kind of suffer under the same roof," wrestling Captain Justin Ramirez said. "Especially in my team I tried to make it as social as I can, I tried to get everyone to come out of their shell because I feel in a lot of sports, it's easy to kind of hide down and just blend in, but I tried to keep it lively, as much as I can."
The bonds formed by the Fremont wrestling program have come back to benefit them in big ways. The team's second head coach Daniel McCune Wrestled for FHS from 1997 to 2000, and has experience coaching at many different levels. He is a great asset to the team. Additionally, Assistant Coach Greg Crane wrestled for Fremont and won the State title in 2006 for the 160 lb weight class. Assistant Coach Ernesto Ancona won bronze at CCS in 2004. All these experienced coaches being very involved in the team means it runs smoothly.
"I have this great staff that they're all guys that I've coached through the years, and now they're helping me coach," Coach Duus said. 
This year Coach Duus expects the usual success from the program, hoping to get as many FHS wrestlers as possible to qualify to the state meet. As always, the team's enduring success is the result of rigorous training. 
"Populations change, but the program has stayed the same," Coach Duus said. "I had an intensity back then when I was 20 years younger, a lot stronger and crazier maybe, but I think I've improved as a coach, and I've learned as a coach. Over the years one thing that has never changed is our passion here for wrestling and the intensity of our wrestling program."
Leave a Comment
About the Contributor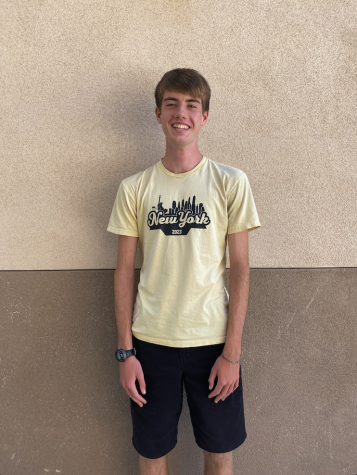 Isaac Tiscareno, Alum
Isaac Tiscareno is a senior and a News section editor for The Phoenix, he loves to run, read and likes to learn about military history. Isaac likes to write and edit and hopes we can work together to optimize the Phoenix to the best of our ability.