Francisco Gallardo: new FHS athletic trainer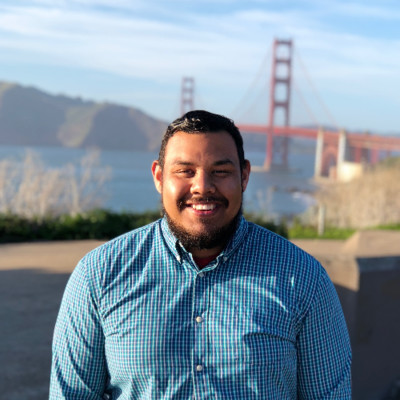 As the new school year begins, sports also begin to fire up, with sports like water polo, field hockey, and football taking place in the fall season Consequently, the number of injuries the students face on the field has grown. The new FHS Student Athletic Trainer, Francisco Gallardo, continues making sports safe and enjoyable for students, and helps treat injuries they face along the way. 
While Gallardo is new at FHS this year, he is not new to the field. He received his certification in 2018 after graduating from Fresno State University and received his master's from San Jose State in 2020. In high school, Gallardo participated in a number of sports, inspiring him to pursue a career in sports medicine. 
"I did football, wrestling, and track," Gallardo said. "I found this as a way to [participate in sports] without being a coach and without the pressure of a coach – just a different type of pressure." 
Interested in caring for injured athletes and helping them to success, Gallardo has also worked as a part of Santa Clara University's Girls and Boys' Tennis teams.
So far, Gallardo's experience at FHS and its sports departments has been a positive one. 
"I think the school has good foundations… [and is] good for the students here," Gallardo said. "Everyone has been welcoming to me, which is just great." 
Gallardo also hopes that he will be able to improve the facilities at Fremont.
"Hopefully, if I can get enough money just to get a nicer, bigger room, [and] more equipment that we need here,." Gallardo said.
However, despite his extensive experience as an athletic trainer, there are still challenges that Gallardo has to face. Students' lack of awareness about the availability of an athletic trainer as a resource can be very harmful. 
"The people don't realize the value that we can provide, and just kind of just take us for granted," Gallardo said. "We're not needed until someone gets injured… But at the end of the day, we're just there [for you]." 
As the year goes on, and more and more athletes are participating in their sports, Gallardo urges students to be mindful of their health and to use their athletic trainer as a resource for help. At the end of the day, your athletic trainer has got your back, literally and figuratively. 
Leave a Comment
About the Contributor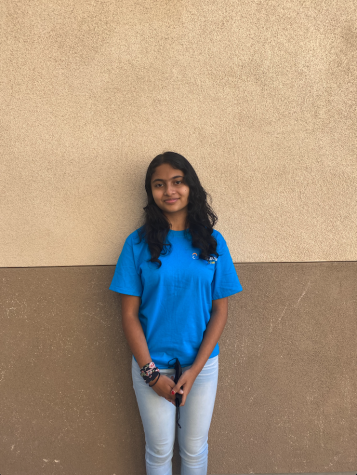 Shivani Mudhol, Opinion Editor
Shivani Mudhol is a current Junior and one of the Opinion Editors of the Phoenix, who realized she's a lot less interesting than she really is when thinking about what to write for this bio. She enjoys baking bread, coding and singing random songs alone in her room in her rare free time. Normally, you can also find her either procrastinating or listening to Spotify 24/7.