Frank Ocean and the 2023 Coachella lineup
Coachella – the music event of the year, is already facing controversy. In August 2021, Frank Ocean was announced as the main headliner for Coachella 2023. This led to large-scale anticipation for the rest of the line-up to be made public. On Jan. 10th, 2023, Coachella released its complete line-up, sparking immediate disapproval from fans. 
Lia Kamhaji, a junior at FHS, had purchased plane tickets and signed up for presale Coachella tickets before the line-up was announced. After seeing the other artists who were going to perform, she was extremely disappointed and canceled all of her plans. 
"I think we know where they wanted the focus to be [on Frank Ocean] and the rest of the line-up is pretty weak," Kamhaji said.
There was a massive outpouring of support when Ocean was chosen as the main headliner because of the lack of appearance that he has made in the media in the past couple of years and his last live performance being in 2019. Before that, Frank Ocean was widely popular because of  his two Grammy awards and two studio albums. Frank Ocean did perform at Coachella once before in 2012 but that was before his most popular album, Blonde was released, where he gained most of his current fanbase from.  
"Frank Ocean doing a concert is the most monumental thing ever to happen," Kamhaji said.
While this may seem like an overstatement, Ocean fans have been anticipating his return to the spotlight since his [disappearance/ resignation/ break] for [years]. Social media users have swarmed the internet with speculations and theories on why Ocean is performing again.
"Frank Ocean is dropping an album," junior Ziv Shahar said. "That's what this means."
While Ocean has made no formal indication that he plans to release new music–or an album altogether–fans are eagerly hoping that this is the case. 
However, fans are less ecstatic about the other performers set for Coachella this year. Other main headliners include Bad Bunny and Black Pink. While it is clear that Coachella is trying to cater to various music tastes, it seems as though this year's line-up was not what fans had dreamt of. 
While there are some recognizable names on the line-up like Björk, Kali Uchis, Dominic Fike, ROSALÍA and The Kid LAROI. 
"The artists on each day are not spread out good enough to make it worth going." Kamhaji explained.
Leave a Comment
About the Contributor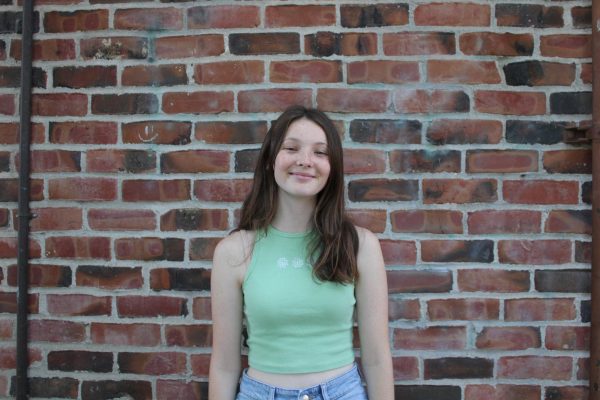 Abby Callahan, Editor-in-Chief
Abigail (Abby) Callahan is a senior and one of the Editor-in-Chiefs for The Phoenix. She loves to listen to music, read and watch sitcoms. In the future, Abby wants to travel across Europe.