FUHSD mourns Roy Rocklin
The recent passing of FUHSD Board member Roy Rocklin has deeply affected the FUHSD community. 
The FUHSD greatly appreciated him for his mindset and personality, as well as his dedication to public education. He began as a high school teacher at Lynbrook High School for about 10 years before becoming a member of the board. According to Assistant Superintendent Tom Avvakumotis, Rocklin was a man of science who was incredibly intelligent and whose personality immediately drew people towards him.
"He's kind of like the nutty professor in a really good way," Avvakumotis said. "I wasn't sure if he was going to connect well with kids, but he did right off the bat."
Rocklin was involved in many important contributions during his five years on the district board. When discussing the safety of installing cell towers near Lynbrook high school, the board had many concerns about whether or not it would affect students in their vicinity. Rocklin then brought forward scientific data that proved the safety of their installation, ensuring that the students would be safe, and that surrounding citizens would benefit from the data that the tower provided. Additionally, he was the only member of the FUHSD Board to have ever worked as a teacher at the time of his passing. According to Avvakumotis, it was a perspective that was important to have.
"And I think that's something that the board will miss," Avvakumotis said. "The board will need to have a rational man of science."
Rocklin was able to contribute to important conversations, often able to break down issues and provide others with a clear plan. 
"When he was talking about something, he would always have the ability to get to the heart of the matter and be able to make the decision to say exactly what the criteria are to reach a decision." FUHSD Superintendent Graham Clark said.
His straightforward personality and diligence was something that Clark felt that he would miss greatly about him. Rocklin had a profound impact on the district, its staff and students. 
"As a former educator, as a former teacher, his voice on the board was very valuable because some people come into this world where they actually haven't worked in schools," Clark said. "He actually had, and that'll be one thing about Roy I think we'll really miss."
Leave a Comment
About the Contributor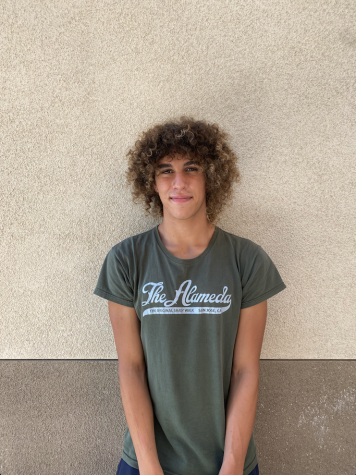 Yassin Bouali, Sports Editor
Yassin Bouali is a 15-year-old sports editor on the FHS Phoenix. He swims competitively and was on the Fremont CCS swim team in the 2021-2022 school year. This is his first year on the Journalism team after being an intern for half of the previous school year. He loves the journalism class and has a newfound passion for writing.