Holiday foods and drinks to look out for this season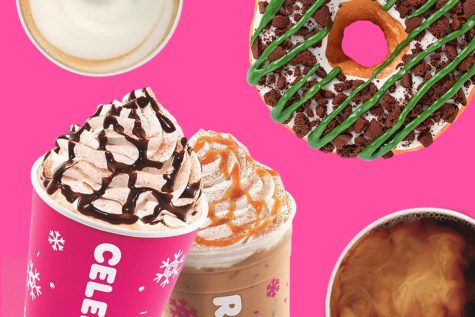 The Christmas season is finally here, which means three things: cold weather, presents and delicious festive food. There are many foods and flavours all year round, but a few of them are a little extra special during this time because of the holiday vibes.
Cafes and restaurants near you serve many festive drinks and treats during the Christmas season. Dunkin' Donuts sells the most amazing Gingerbread Latte, with spicy tones of cinnamon and other spices. This is the perfect drink to transition you from the fall to the winter. They also sell the classic Peppermint Mocha Latte, which contains flavors of mint and chocolate blended together to form the most delightful taste. These drinks are offered both hot and cold, depending on the buyer's preference.
If there isn't a Dunkin' Donuts close to you, you could always head to your nearest Peet's Coffee. Peets' festive drinks range all the way from coffee to matcha tea. Their caffeinated include the amazing Iced Holiday Spiced Latte and a Peppermint Mocha. If you are not a fan of coffee, they also have the perfect matcha drink, the Snowcap Mint Matcha Latte which once again, can be ordered iced or hot.
Perhaps you may love to bake or make treats for yourself. If so, you could run to your closest grocery store and buy a few simple ingredients or even have them at home. You could make a classic hot chocolate and pop a few peppermint flavored red and white striped candies into your cup to give you a wonderful minty taste to compliment the chocolate. Now could also be the perfect time to test your creativity and decorating abilities. You could whip up a quick sugar cookie recipe and decorate it however you like. It could be a snowman or even a Christmas tree, the possibilities are endless.
If you're bored at home and have nothing to do, now is the time to get in your car and drive yourself to a cafe or a store. You could take your family and friends along with you to try all these drinks for fun too. These cafes make the most delicious festive drinks that could be difficult to make even if you try to make them at home. Therefore, take advantage of this chance because if it's too late, you will miss it!
Leave a Comment
About the Contributor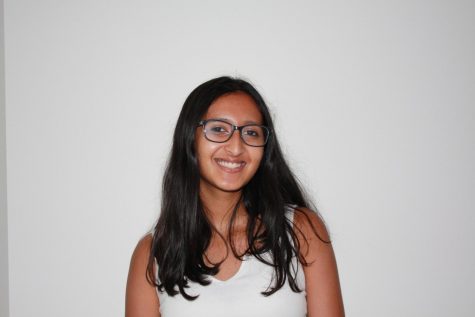 Trisha Sharma, Staff Writer
Trisha Sharma is a staff writer and is a senior. Trisha usually spends her time on the track: practicing hurdles, at the gym: lifiting, or at home: reading. Also, she spends way too much of her money on either books or coffee...or both.