How to safely celebrate the coming fall holidays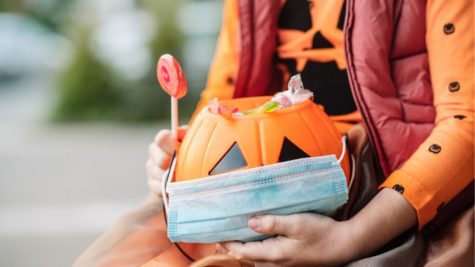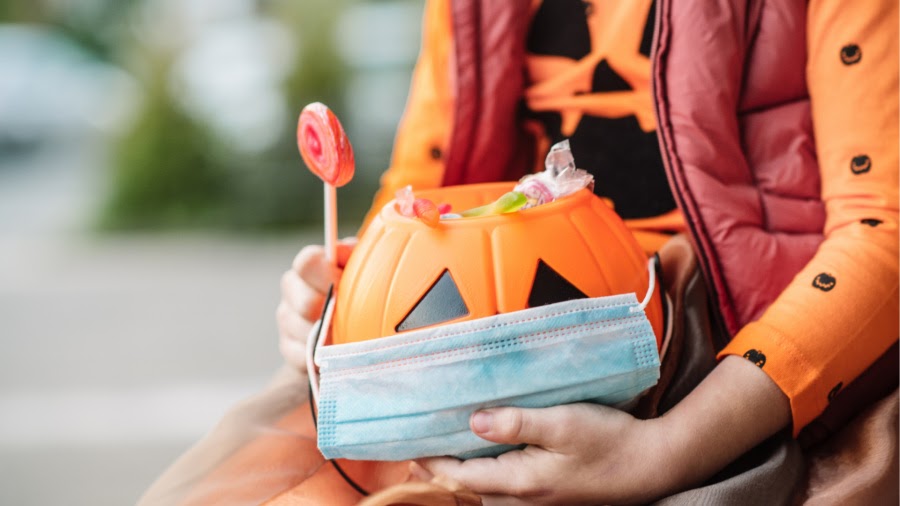 The days are getting shorter, the mornings are getting colder, the leaves are changing colors, pumpkin spice is in the air and soon the fall holidays will be here. However, many people this year have struggled with the fact that they will not get the chance to celebrate the holidays with their extended family and friends due to the COVID-19 pandemic. But if people get a little creative, they can still find ways to make days like Halloween, Dia de los Muertos and Thanksgiving meaningful. 
Halloween is all about dressing up in costumes and eating candy. This year Halloween will have significant changes due to COVID. While this fall may be different, there are still ways to enjoy the spookiest night of the year. Some of the more popular activities to do include carving pumpkins, putting up scary decorations, watching Halloween movies, dressing up and of course, eating candy. But if people are craving some quality time, hosting a virtual Halloween movie night with friends may sound like a good idea. Some other activities to try over Zoom include having a costume or pumpkin carving contest. However, since a Zoom party is not for everyone, a great alternative is turning on a Halloween playlist while making something delicious. There are countless fun Halloween-themed dishes people can make, such as a mummy pizza or a spider web cake. Do not forget to share the tasty treats with friends (even if it is just a picture on Instagram).
Dia de los Muertos, also known as The Day of the Dead, is traditionally celebrated in Mexican culture. Families gather to celebrate the lives of loved ones who have passed away. Large gatherings with food, drinks, music and dance take place between Halloween and November 2. These traditions happen in homes, churches and cemeteries. While large gatherings are discouraged this year, there are ways to still honor the departed. Having an altar at home with photos of deceased family members and their favorite foods, drinks, candies, along with marigolds and ceramic skulls can be a safer way to keep this holiday special. Although traditionally there is a lot of singing and dancing in large groups or parades, people can still listen to the festive music and dance at home. A Zoom party with distant relatives honoring those who have passed is a great way to celebrate Dia de los Muertos.
When people think of Thanksgiving they might think of parades, football, family, friends or a table with delicious smelling food on it. While football games and some parades will happen, this year, the biggest loss is not having that classic, large gathering around the table. But of course, there are some great ways to celebrate Thanksgiving while staying safe, like making a traditional meal over Zoom. This way you can finally find out what grandma puts in her potatoes. Another idea is to create a gift package that includes foods that are eaten on Thanksgiving and drop it off or send it to people with whom you usually spend Thanksgiving with. In these packages, include items like just-add-water mashed potatoes, canned cranberry sauce, gravy mix, stuffing mix and even pumpkin bread. If people want to opt for something a little more homemade, make part of a meal and drop it off at somebody's door. The most important part of Thanksgiving is sharing what you are thankful for. This can happen by having a Zoom party with friends and family. People can eat, laugh, share embarrassing stories and tell everyone how much they are appreciated.
With the help of Zoom, some creative alternatives and a positive attitude, people can find ways to make the 2020 Fall holiday season meaningful. Whatever happens, do not let this virus ruin the holidays. Do something special this year because 2020 doesn't have to be all bad. Be sure to find ways to connect and share as this holiday season will certainly be one to remember.
Leave a Comment
About the Contributor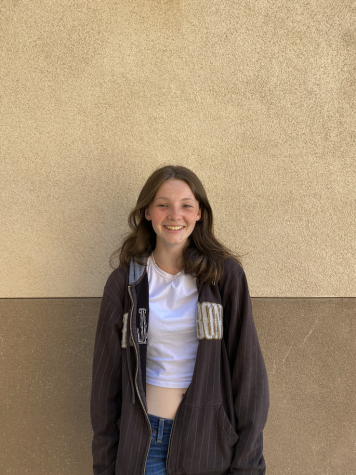 Abby Callahan, A&E Editor
Abigail (Abby) Callahan is a junior and an Arts and Entertainment editor for The Phoenix. She loves to listen to music and watch Netflix. In the future Abby wants to travel across Europe.