Impacts of new schedule times on athletes
There have been new class schedules and times every year for the past four years. With COVID-19 and the difficulties that came along with it, the school district has been forced to constantly change the school and class timings. This year, with California state law SB 328 going into effect, all California high schools are required to start after 8:30. This law was passed with students' mental health in mind. More specifically, it would prevent sleep deprivation in teens.
"The science shows that teenage students who start their day later increase their academic performance, attendance, and overall health," Newsom said in a statement addressing this situation. "Importantly, the law allows three years for schools and school districts to plan and implement these changes."
However, later start times mean school ends later–going as late as 3:50 p.m. for those who have seventh blocks–which also entails later sports practices. Many sports have had to move practice times back by an hour, as well as postpone game times. Student athletes now have less time for homework, social activities and other extracurricular activities, having opposite effects of what the legislation intended.
With pushed-back sports times, not only is free time difficult to come by, the management of the little time that athletes have becomes much more difficult.
 "Because [last year's practices] were right after school, It was easier to get our homework done," Tristan Corn, junior and varsity boys water polo captain, said. "Having our practices so late is difficult, but the team just has to make do." 
Boys Water Polo practices are from 5:30p.m. to 7:30p.m. every day, due to Girls Water Polo practicing from 4:00p.m. to 5:30p.m. However, even with practices that still start directly after school, things can get even more difficult with having to rush from class to practice. 
"[The School] can't open the locker rooms until 10 minutes before school ends, but practice starts at 3:45," Hana Daron, a senior and girls water polo player, said. "People who have a seventh would have to stay on campus later than everyone else… and have to change in the bathrooms." she added "Also, it's tricky on Mondays. I don't really have enough time to go home." 
But school practices are not the only things being affected. Football game schedules are being changed, much to players' and spectators' dismay, changing the habits that have been built in previous years.
"Our games are supposed to only be on Fridays," Varsity Football player Evan Eatock said.  "We've had a Thursday game, and a Saturday game, and we're supposed to have another Saturday game soon." 
These conditions can have drastic consequences on players' schedules. The constant change in when games require them to change their habits week to week, making being an athlete under these circumstances much more difficult than last year. 
However, not all school sports are feeling the heat. Cross-country practice and track practice have started at the same time as last year and have been unaffected by the schedule changes. This is, ultimately, just one sport, and the other sports' players are seeing changes in their schedules.
While new timings are difficult for a lot of Fremont athletes, balancing life, school and sports is something that all students will have to adapt to. 
Leave a Comment
About the Contributor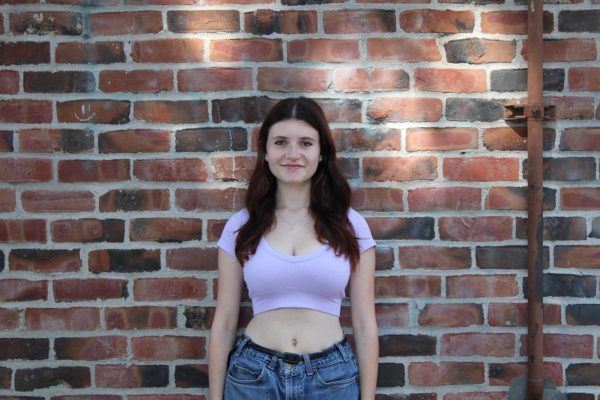 Beatrice Levine, Managing Editor
Beatrice Levine is a senior and co-managing editor of the Phoenix for the 23/24 School year. In her free time, she likes playing with her cats, playing field hockey, and studying at Panera.