Introducing freshman cabinet
FHS' 2022 "World of Wonder" Homecoming is weeks away, and the class cabinets are all hard at work planning and organizing their class rallies during Homecoming week. Each class theme is based on an element of the world: Seniors are "Outer Space," juniors are "Under the Sea," sophomores are "The Tropics" and freshmen are "The Desert." 
While the senior, junior and sophomore class cabinets were elected via student vote in March, earlier this year, there was a different process for the freshmen cabinet. Freshmen who are interested in being one of the four cabinet members must apply through a written application. From there, applicants are selected to be interviewed.
Interviews ran from the week of Sept. 6 until Sept. 9 during tutorial, brunch and lunch. Candidates are interviewed in front of a panel and asked questions regarding why they wanted to be on the class cabinet and how they would contribute to their class and campus. 
The panel was made up of the freshmen class advisors: math teacher Ms. Chew Sales, PE Dance, AVID teacher and Featherettes coach Mrs. Irwin, World History and ASB teacher Mr. Kakes and ASB cabinet members. This is Irwin's second cycle as a class advisor and Chew Sales' third.
"Being a class advisor helps me stay connected and know what is going on with the activities on campus which is awesome and I get to share that information with the other students that I have," freshman class advisor Ms. Chew Sales said. "I really like being able to see students from the ground up produce things and support them in what they need to take on these bigger tasks that I do not get to see in the classroom usually."
This year there were a record number of freshmen who applied: a total of 28 applicants who wanted to make a difference in their community. Many applicants were impressive and well-qualified for a position. With 28 applicants and only four spots available, the selection process was highly competitive.
"The high number of applicants made deciding extremely difficult because there were so many good candidates that we did not have space for," ASB cabinet member Naomi Nishikawa said.
The 2022-2023 freshmen cabinet was selected on September 9. The selected four cabinet members were Tanya (Sam) Castillo Pimentel, Chloe Maxwell, Rishav Singh and Ryan Wong.
"I was definitely excited," Wong said. "I was a little nervous but I am glad to be part of this community and helping out." 
Having a cabinet position is no easy task. Tasks include, but are not limited to, designing shirts, planning rallies and working day and night making decorations. Members want to be on cabinet for various reasons, but all have one goal–to ensure their class has the best school year possible. 
"This [is] a really good opportunity to have up close involvement with the decision-making that goes on for the class and so I thought this was a good opportunity to represent my fellow freshmen," Maxwell said.
Leave a Comment
About the Contributor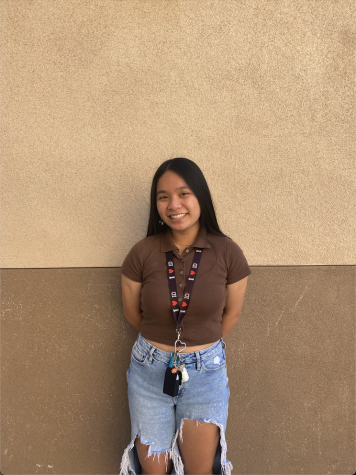 Madelyn Nguyen, Managing Editor
Madelyn Nguyen is a current senior and one of the Managing Editors for The Phoenix. In her free time she loves to read, rock climb, and listen to music. Ninety-nine she is either listening to One Direction or caffeinated. But usually it is both.