Misuse of Ozempic for increased weight loss
Originally a medication for Type 2 diabetes, Ozempic works by lowering blood sugar and helps the pancreas produce more insulin. However, this medication also slows digestion and activates GLP-1 receptors, a hormone that tells the brain to suppress appetite, causing the user to consume less food. While the FDA has approved Ozempic for treating diabetes, it has not been authorized for weight loss. 
Kim Kardashian, who infamously boasted about losing 16 pounds in just three weeks to fit into Marilyn Monroe's dress for the Met Gala last year, is just one of the many Hollywood celebrities who are rumored to be using Ozempic after revealing their dramatic weight loss transformations. SpaceX Founder Elon Musk admitted to using Wegovy, which has the same active ingredients as Ozempic, to help him shed pounds, with the billionaire even crediting the drug for his weight loss in a tweet. However, it is not only famous figures who are using the drug to lose weight — TikTok has been flooded with videos of people injecting themselves with Ozempic and documenting their weight loss. While people have been scrambling to get their hands on this medication to help them slim down, people with diabetes — the ones who actually need Ozempic — are finding that they are unable to get any, due to shortages from irresponsible doctors unnecessarily prescribing Ozempic to their patients. American comedian Chelsea Handler revealed on a podcast that her "anti-aging doctor just hands (Ozempic) out to anybody" and that she "didn't even know (she) was on it" and has since stopped using it. It is appalling to hear how nonchalant medical professionals are about this medication and how they recommended it to Handler, who is an already slim woman. 
With all the praise of Ozempic, the negative consequences are rarely mentioned. Recently, a side effect known as "Ozempic face" has been coined to describe the loss of elasticity in the face after rapid weight loss, resulting in deflated and dull skin from a lack of fatty acids in the skin barrier. This leaves people's faces looking gaunt and aged. This, coupled with the new buccal fat removal trend — which is when the fat in your cheeks are removed to achieve a more defined facial structure — that so many people are getting, is leaving so many looking decades older than they really are. 
But why is there a sudden surge in demand for this drug? With Y2K fashion back in style, unfortunately, so are the body trends. While the 2010s were all about being curvy, looking unhealthily skinny is back, and Ozempic seems to be an easy way to achieve that look. But the year is 2023 — why are we still trying to fit ourselves into tiny, restrictive body ideals that come and go every few years, leaving us unsatisfied with our looks? 
Our bodies are not trends, and they should be celebrated instead for all that they allow us to do. 
Leave a Comment
About the Contributor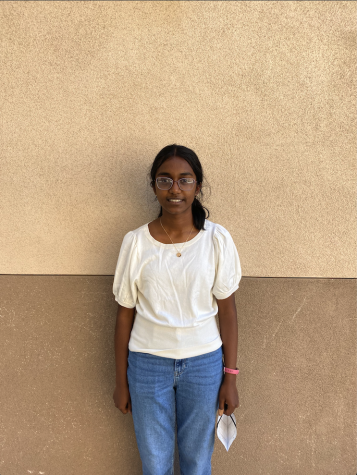 Pranathi Thalasila, A&E Editor
Pranathi is a junior and an A&E Editor for the Phoenix. She enjoys hiking, taking funny photos of her friends, and baking (though her attempts do not usually go very well). She also likes listening to Taylor Swift while writing her articles for Journalism.