Muir Woods National Monument
 California is well-known for its breathtaking outdoor sights. According to planetware, California is one of the best states to visit in the US. There are five national monuments in the state of California, as well as nine national parks. One of the national monuments is the Muir Woods National Monument. Located in Mill Valley, 30 minutes outside of San Francisco, Muir Woods is known for its massive redwood trees. In the early 1900s, demand for wood grew dramatically. Logging companies had money and time to fight for the land that they wanted. However, in 1904, a women's club named the California Club composed of white, wealthy women began to focus on Muir Woods. It was later renamed the redwood canyon. Although women were not allowed to vote in the early 1900's the club's members had connections and support from the people. Many now attribute the survival of Muir Woods to the efforts of the California Club women. 
Why would one choose to visit Muir Woods National Monument? The national monument has an hour and a half long walking path that takes you all around the park. With its outstanding giant redwood trees you may feel at peace with yourself. Hearing and seeing the beautiful nature we live so close to can be breathtaking. The singing of the birds can make you feel like you're not so close to home, but instead, far deep into the nature of California. Overall, Muir Woods National Monument is an outstanding place to visit and experience. When wanting to visit the park, visitors must make a reservation ahead of time. This is because National Park Rangers manage visitation, so parking issues can be kept to a minimum. A shuttle bus also runs every weekend at every hour, but a reservation is also required. It only takes a few steps to make a reservation and you can also make a reservation 90 days in advance. You would just need to go to gomuirwoods.com and with just a few clicks you be ready to head to Muir Woods. With that being said, there are parking fees and park entrance fees. For parking fees it ranges from 8 to 45 dollars depending on the size of your vehicle. For entrance fees, anyone over the age of 16 would have to pay 15 dollars and for everyone under the age of 15 it would be free. Due to COVID-19, the shuttle buses are not currently operating. 
Aside from all the fees and making a reservation, it is well worth visiting the park to see its beautiful giant redwood trees. Getting away from your home and going outdoors could be very therapeutic. One day I hope you get the chance to visit Muir Woods National Monument.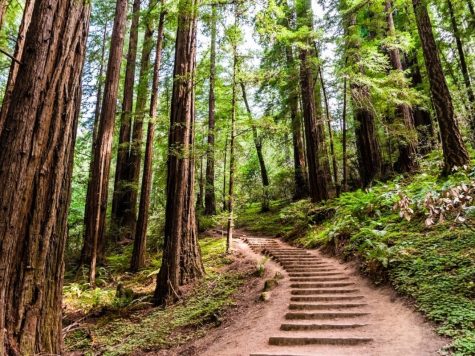 Leave a Comment
About the Contributor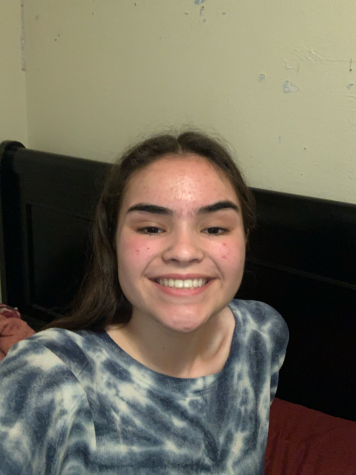 Jissel Alvarez, Staff Writer
Jissel Alvarez is a junior and a staff writer for The Phoenix. During her free time she enjoys being outdoors and enjoying fresh air. Over the course of this year she hopes to improve her writing skills as she enjoys writing.