New California legislation regarding mask mandates
The 116th Congress of California (2019-2020) has voted and approved a new legislation which requires all Californians and those residing in California to wear masks that cover both the nose and the mouth while entering public places (i.e. schools, business buildings, stores, etc). This legislation also requires that these respective places provide an ample amount of personal protective equipment and forms of sanitation and safety (e.g. hand sanitizers, gloves and face masks throughout the pandemic) to the public.
Concerning those who have been fully vaccinated, the government has stated that persons are permitted, by law, to be indoors with other fully vaccinated people (that is, persons who have received either a single dose series or double dose series) without wearing a mask. 
According to the state's website concerning COVID-19, they also make a statement that fully vaccinated persons have been permitted by the government to be indoors with others who are not vaccinated. There is an exception however for individuals who present with having an increased risk of severe illness from COVID-19 or has an underlying health condition that explicitly prohibits them from communing with others in a given space. These individuals are still required by California law to maintain a distance of at least 3 feet from one another and remain fully masked. 
The government's website also states that after receiving the vaccine, to ensure its efficiency and security, vaccinated individuals should self quarantine for two weeks before gathering with family or friends.
Those classified as "not vaccinated" are individuals who have not received  either the single dose series of the COVID vaccine or the two dose series of the COVID vaccine. Partially vaccinated individuals can be defined as persons who have received the first dose of a two dose series of a two dose series vaccine series. The government's site defines persons who are fully vaccinated are persons who have been quarantined for two weeks after receiving their second dose from any two dose COVID vaccine series (i.e. Pfizer or Moderna) or persons who have been quarantined for two weeks after receiving a single dose series COVID vaccine.
As of right now, this is the current stage that California has been since the outbreak of the coronavirus. Future updates will continue to be sent out as new information comes in about our current stages.
Leave a Comment
About the Contributor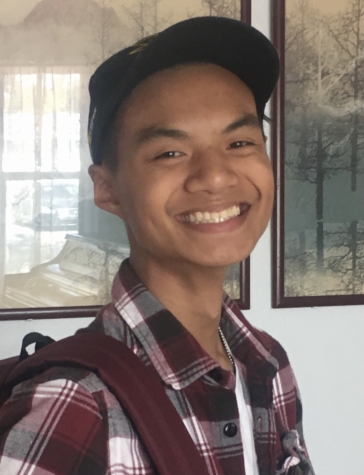 Jedric Rosales, Staff Writer
Senior Jedric Rosales is a staff writer for The Phoenix. He is also a singer, a blog writer for the Rosalian Spirit, and an herbalist. In his spare time, you can typically find him enjoying walks through church courtyards, cozied up with a book and a cup of tea, or writing a new post for his blog.