New year's ASB Cabinet Elected
Every March, FHS has its annual cabinet elections for sophomore, junior, senior and ASB cabinet, with each cabinet having four available positions. The four class cabinets are in charge of class events such as Homecoming, battle of the classes and Prom. As for the ASB cabinet, they are in charge of organizing campus events for the entire student body throughout the year. 
FHS campaign week began on March 20, 2023 and ended on March 23, 2023. Throughout the week, candidates promoted their campaign by hanging up posters and flyers around campus and posting on social media. 
"Election week has definitely evolved since the pandemic. People's graphic design skills have definitely been highlighted," current ASB cabinet member Naomi Nishikawa said. "It was nice to see all of the posters and flyers around campus and how passionate people are about cabinets."
Voting took place on March 23, and students were able to vote for their class cabinet and ASB cabinet. The form was intended to close at the end of the school day. However, for the first time in FHS history, the voting system on Infinite Campus went down. Voting was back up through a Google Form in only a few hours.
Unlike the four class cabinets, ASB cabinet is elected by the entire student body excluding the senior class. In order to run for ASB cabinet, the candidate must have been a member of the ASB class for at least one year or have been on a class cabinet. Led by the ASB cabinet, the ASB class organizes many school activities, both on and off campus. This includes Firebird Olympia, spirit weeks, rallies and winter formal. On Friday March 24, it was announced that Brian Goldshtein, Julia Johnsen, Rose Madsen and Ayush Pandey were the four elected ASB cabinet members for the 2023-2024 school year.
ASB consists of four commissions that each have their own focus for events on campus—athletics and talent, communications, campus and community and spirit. It is not yet known which of the four cabinet members will be leading each commission next year, but each commission has an equally important role on campus. Events such as "Stress-Less Week" are led by campus and community; Firebird Olympia is led by athletics and talent; spirit weeks are led by spirit; and the weekly "FremontTV" video announcements are led by communications.
"I felt like the things that I wanted to do on campus could only happen if I was in the ASB class specifically," upcoming ASB cab member Rose Madsen said. "Prom is an incredibly important thing that the senior and junior class cabinets do, but I was more interested in doing events that were year-round."
The upcoming ASB cabinet will start leading the class the next school year, and will continue the ASB legacy for another year.
"You're building connections, you're learning about them, they're learning about you, and you're busy building this culture of a family," upcoming ASB cab member Ayush Pandey said.
Leave a Comment
About the Contributor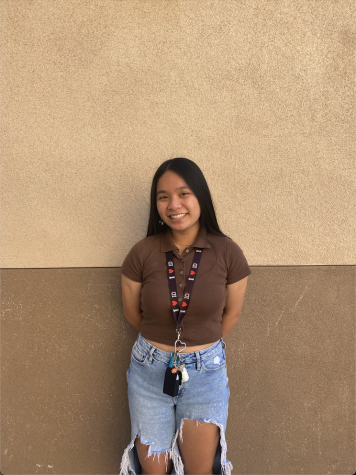 Madelyn Nguyen, Alum
Madelyn Nguyen is a current senior and one of the Managing Editors for The Phoenix. In her free time she loves to read, rock climb, and listen to music. Ninety-nine she is either listening to One Direction or caffeinated. But usually it is both.