Offensive language on the FHS campus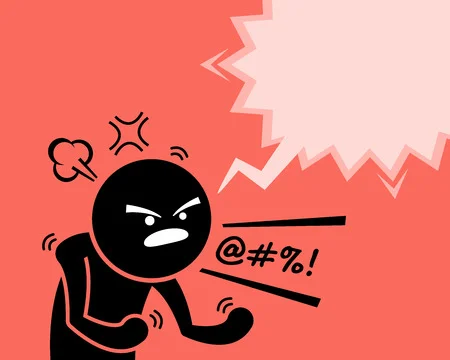 The use of slurs and foul language at FHS is nothing new; despite administration and staff attempting to make FHS a safe space, the issue still persists. Often, in school halls and even in classrooms, slurs are continuously thrown around.
Although not an everyday occurrence, many teachers at FHS are ready to handle these issues. Teachers often also get student reports of offensive language, a situation that needs to be addressed carefully.
"If I hear anything in my classroom, I definitely address it," Wojcik said. "I try to also educate instead of just shutting it down. When students report things to me, I try to be more aware when I'm teaching because I know there's a lot of things I do not hear or notice."
According to Wojcik, instead of just punishing the student, she uses this as a moment to teach, as many people say slurs without realizing their full impact. Most school administered punishments, such as referrals or detentions, are ineffective, according to Dr. Lori Desautels, as published in Edutopia, a website published by the George Lucas Educational Foundation. Punishments that promote growth, learning and education have been proven to be more effective.
"In all of my classes this year, I had a mini slideshow about one word in particular, the R-word," Wojcik said. "I did it in a more of an educating type way to explain how the word was used, why we don't use it [and] how it can be hurtful to people."
But actions done by the teachers alone are not always effective because they may seem as someone who does not understand the situation.
"I think we need to [involve] students and find out what would help them to learn and listen effectively, so that we have a tool that students could [use to reflect], and so it would be effective," Wojick said. "I think students need to be included in the process, in terms of their education." 
As a response the school has taken steps to educate students, as FHS advisories attempt to tackle different subjects, providing guidance for students during closed tutorial lessons. During these advisories, different staff from FHS have educational presentations for students on issues including racial prejudice, social media and several other topics.
 "We've done a number of things over the past two or three years with [the] pyramid of hate […] to try and build awareness on it." FHS principal Bryan Emmert said. 
Students may fail to realize the impact that their words have on those around them, or what they are even saying by using certain words.
 "But we also have slurs that are used unintentionally" Emmert said, "In some ways, that almost could be worse, right? Because it's like you're saying things [that] are hurtful and you're not even realizing that what you're saying is hurtful, and so [we're] trying to raise awareness and educate to say, think about the words that you're using."
With advisory, the school hopes to educate students through advisory, in order to make the school a safer environment. By killing the issue at the root, advisory is meant to provide a perspective that many students would not give otherwise, which is taught through the pyramid of hate. 
According to Emmert, the fear of confrontation stops many students from saying things when someone says something inappropriate, especially when they are in groups. Students fear retaliation for speaking up, and may think the other person is not going to listen even if it's the right thing to do.
"The ultimate goal is that we humanize our campus and that it is a place where we work to respect differences," Emmert said. "[This] doesn't mean you have to be like me or like her […]We value the difference and we allow people the space to be who they want to be. I know we're not there yet. For me as I think about the school that's what my hope is."
Leave a Comment
About the Contributor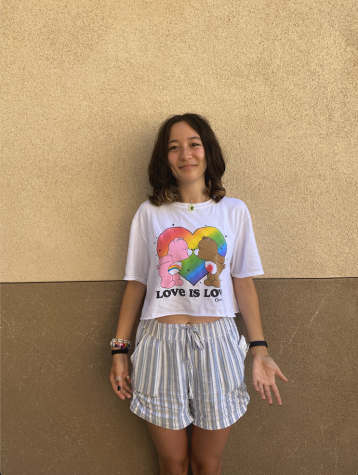 Koko Grundler, Special Feature Editor
Koko Grundler is a junior and special feature editor for the Phoenix. She loves to play video games, draw and listen to music. She also has a pet lizard named Buddy.