Overlooked and underrated winter holidays
When most people think of the winter season, the first things that come to mind are Christmas and Hanukkah. However, there are many lesser-known holidays that deserve just as much love. Two of these winter holidays are Kwanzaa and Saint Nicholas Day. 
According to a survey from NORC at the University of Chicago in December of 2019, 92% of Americans celebrate Christmas, 5% celebrate Hanukkah, and only 3% celebrate Kwanzaa. Despite there being only a 2% difference between those who celebrate Hanukkah and those who celebrate Kwanzaa, the traditions and culture associated with Hanukkah are common knowledge, while Kwanzaa's traditions are not. 
Kwanzaa is a celebration of African-American culture, honoring family, community and social values. It was established in 1966 by college professor and activist, Maulana Karenga. Essence Mag states that Dr. Karenga said that he created this holiday to "give Blacks an alternative to the existing holiday and an opportunity to celebrate themselves and their history, rather than simply imitate the practice of the dominant society." Though Kwanzaa was created as an option for celebrating a different holiday instead of the better-known ones, some families now celebrate Kwanzaa along with Christmas and New Years. 
According to Essence, the name Kwanzaa was derived from the Swahili phrase "matunda ya kwanza," which means "first fruits." History states that Dr. Karenga researched various African "first fruits," or harvest celebrations before creating Kwanzaa. He took different aspects of several celebrations and combined them into the celebration of Kwanzaa, which is celebrated from December 26 to January 1. 
Each of the seven days represent the seven principles, known as Nguzo Saba, and each principle is a word in Swahili. The first is Umoja, the Swahili word for "unity." Next are Kujichagulia ("Self-Determination"), Ujima ("Collective Work and Responsibility"), Ujamaa ("Cooperative Economics"), Nia ("Purpose"), Kuumba ("Creativity"), and Imani ("Faith"). 
On each of the seven nights of Kwanzaa, a child in the family lights one of the candles on the Kinara — a candle holder dedicated to the celebration. On the first night, the black candle in the middle is lit, and families discuss the first principle: unity. On the following nights, the remaining red and green candles are lit along with a discussion about the values and principles of that night. On the night of December 31, a traditional African feast is held called a Karamu. 
An article from Harry & David details how to decorate for Kwanzaa. A mekka, or mat is placed atop a table covered in African cloth. The kinara with the candles ready is centered on the mat. Around the kinara, one ear of corn (a symbol of fertility) is placed for each child in the family, and even families without children place one ear of corn to represent social parenthood. Gifts are also placed on the table along with a kikombe cha umoja, or a wooden cup dedicated to reminding families to give thanks to their ancestors. An article from Reader's Digest also explains that gifts are typically exchanged between family members on the last night of Kwanzaa, January 1.
Another winter holiday that is unfamiliar to many is Saint Nicholas Day, also known as the Feast of Saint Nicholas. This celebration takes place on December 5 and 6. 
According to articles from the Almanac and Britannica, Saint Nicholas was a real person. A wealthy couple gave birth to a boy named Nicholas in the third century, in the village of Patara, Turkey (which used to be part of Greece). An epidemic took Nicholas' parents from him at a young age and, being raised as a Christian, he devoted his life to service. He used his inheritance to help poor children, sailors, merchants and anyone in need. He eventually became the bishop of Myra (a town in Ancient Greece), but died Dec. 6, A.D. 343. After his death, Nicholas' reputation of generosity spread throughout Europe, and he was officially recognized as a Saint in the 800s. Catholics in France first began celebrating Bishop Nicholas Day in the 1200s. 
The story behind Saint Nicholas Day has transformed much since, but currently, it is said that on the night of December 5, St. Nicholas rides through the streets on his white horse with his evil companion who is known by many names such as Krampus, Père Fouettard, Knecht Ruprecht and more. Children leave their shoes, boots or sometimes socks out for Saint Nicholas,  filled with carrots and hay for his horse. If a child has been good, they receive little gifts such as chocolate coins, oranges or other candy. If they have been bad, they might receive sticks, rocks or coal from Saint Nicholas' evil companion. It is also customary to have a feast on December 6. 
Today, St. Nicholas Day is celebrated in many countries throughout Europe, such as Russia, Greece, the Netherlands, Germany, France and many more. This holiday may sound very familiar to some, especially since, according to Britannica, Christmas and the legend of Santa Claus were partially derived from Saint Nicholas Day.
Winter is a time of enchantment and charm for many. It is easy to get wrapped up in the multitude of modern songs and movies about the Christmas season and the Christmas spirit. However, winter can be so much more. Immersing oneself in different cultures and traditions can provide different perspectives and an overall more enjoyable holiday season, and a richer life.
Leave a Comment
About the Contributor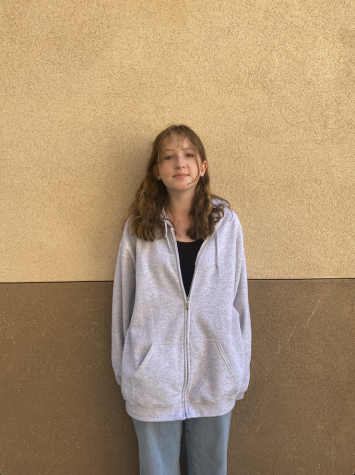 Clara Estan, A&E Editor
Clara Estan is a current freshman and a staff writer at The Phoenix. In her free time, she loves to read, bake, watch Netflix and listen to music.