Publishing a book
One of the most exciting accomplishments in someone's life, especially in my own life, is writing and publishing your own book.
For as long as I can remember, I have wanted to write a book. Finally, after many months of work and years of failed attempts, I was able to accomplish just that. There are many factors that need to be taken into account when you are trying to write and publish a book. Numerous people think that you simply have to write the book and that is the end of it.
If you want to go further than just having a book written and actually self-publishing it, then it can definitely be accomplished with just a few steps. First, you have to go through at least a few rounds of editing where you go through your entire book and make sure the writing flows well and the story actually makes sense. You then have to format the book by creating a title page, a dedication page and a copyright page. Formatting the book can take a while because you have to change the dimensions of your document to fit the size of the actual book you are publishing and there are a lot of small aspects of books that you do not notice until you are the one designing it. For example, making sure the page numbers start on the right page.
One of the most important parts of a book is its cover. I love to draw and all things art, but even I did not have the capability to design an actual print-worthy cover, so I had to gather other resources. The process of finding a cover artist took an extremely long time for me, but with a little bit of research, you can surely find one that is suitable.
After having the inside and outside of my book complete, I was ready to get the book ready for sale. The next step is to find a website that publishes books and create an account on it. I made an account on Kindle Direct Publishing on Amazon, which helped make the process go a lot smoother. The website can provide you with a free ISBN and barcode for your book, which is something that has to be paid for otherwise. Every book needs one of them. I then wrote in the synopsis of the book and then uploaded the cover and the inside of it.
The final steps are to check the preview of what your book is going to look like in print and make sure that you don't catch any final errors. When you're satisfied with your results, you get to decide the pricing and then send it off. The website will then review your book and email you if it meets its standards. If it does, then congratulations, you just got a book published!
Leave a Comment
About the Contributor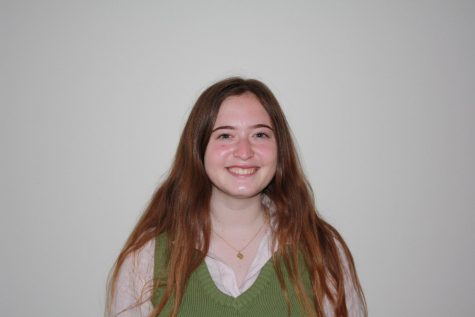 Natalie Wolff, Staff Writer
Natalie Wolff is a staff writer for the FHS Phoenix. She enjoys reading fantasy novels and watching movies. She loves to draw and paint along with singing songs that are way out of her vocal range.