A look into Bridgerton costumes
Producer Shonda Rhimes of Grey's Anatomy and How to Get Away With Murder, along with producer Chris Van Dusen, has done it again with Netflix's latest period drama Bridgerton, a glitzy, theatrical Regency era drama. 
In Bridgerton, the courting season has come; the annual time for elite families to host the most exquisite formal events to introduce their children to society and secure a suitable marriage. 
The story follows wide-eyed young suitors from Grosvenor Square in 1813 London as they make their debut on to the competitive marriage market -the world's fanciest meat market- promising romance and scandal. Bridgerton has its share of edge-of-your-seat tension, notorious Austenian glances, lavish ballroom dances and its very own 1800's "Gossip Girl" figure Lady Whistledown, but it's all tied together by costume designer Ellen Mirojnick's 7,500 bespoke pieces. 
Mirojnick blended together historical silhouettes and modern-day high fashion for her fluorescently-colored pieces of clothing. The designs sparked criticisms from Regency era enthusiasts saying that the costumes were historically inaccurate. And they are, purposefully.  Her creations are exuberant head-turners, diverting from the fashion trends of the Regency era. 
In an interview with Slate, Mirojnick said, "If you're able to go into a romantic love story as if you were reading it, are you going to be a historian? Or are you going to use your imagination? So, that's the point of view that we basically take, that we're not historians. And we're telling a luscious story, and we're hoping that you use your imagination as we tell it, and you get sucked in, and you love the story that you're watching."
Daphne, played by Phoebe Dynevor, the main female lead of the esteemed Brigerton family, never strays far from the family color, blue. The Bridgertons wear blue as it symbolizes sophistication and elegance. Blue signifies wisdom and stability, perfectly representing their place in society. 
"The Bridgertons are very aristocratic, of the highest social level, and they are very pristine, pretty, and powdery, so their colors are rich but simple," Mirojnick explains. "There's a specificity that is as elegant as Dior or Givenchy in the old days, and also some elements of Chanel. But all very clean, and none of it is trendy."
A lovely attention to detail from Mirojnick was dressing Daphne in purple, a mix of her blue and Simon's red family colors, as their relationship progresses. However, Simon, the Duke of Hastings, never strays from red perhaps indicating his persistence to remain single. This color choice is more prominently shown in the gambling scene when Daphne wears a periwinkle dress which has more blue or purple hues depending on the light. In this scene, viewers are unsure whether the couple will split or remain together. 
The juxtaposing Featheringtons flaunt gaudy and outrageous dresses signifying their "tacky and ugly and citrusy" aura as described in the novels. Lady Featherington and her daughters, Philippa, Prudence and Penelope, wore bright flamboyant colors -pink, orange, yellow and green- to set them apart from the rest of high society. 
As said in Regency Etiquette: The Mirror of Graces (1811) or The English Lady's Costume by a Lady of Distinction, "a diversity of colours bespeaks vulgarity of taste…"
"They are new money, not educated as being part of the upper crust of society but they want to be accepted into it," Mirojnick says. "It's all citrusy and acidy, with brazen colors for the time period. As a group, they're quite brazen and bold, very purposely Versace-esque."
However, the Featheringtons did not stand out as much as they could've since many other side characters wore just as lively colors such as in the park scenes. 
Mirojnick told Harper's BAZAAR that she wanted to "overlay the look of the Regency era "with a bit of a modern sensibility, make it aspirational, intriguing, and with somewhat of a layer that would actually be very imaginative." 
No matter if Regency era enthusiasts agree on Mirojnick's unorthodox approach to the period drama, viewers can all agree on one thing: Penelope deserved better. 
View Comments (1)
About the Contributor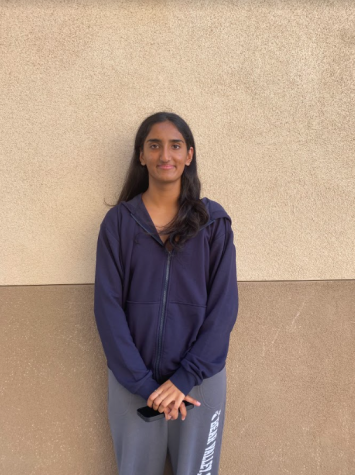 Nivi Khatana, Editor-in-Chief
Nivi Khatana is a senior and Editor-in-Chief for The Phoenix. She loves to crochet, paint and, of course, design. She likes to explore film, feminism and existentialism in her writing. Outside of journalism, she makes playlists, watches sunsets and, in general, vibes out.