Students voting: general election
November is a stressful time for students — especially seniors, with college applications on top of the typical schoolwork at FHS. Moreover, November also marks a chance for seniors to exercise a fundamental right.
Similar to presidential elections, midterm elections occur every four years. Except midterm elections are held at the midpoint of a presidential term. The midterms focus on the legislative branch, particularly the two divisions of Congress — the Senate and the House of Representatives. Members of the House serve two-year terms, meaning all 435 seats are reelected. Senators serve six-year terms, meaning only one-third of the 100 seats are put up for election.
The 2022 midterm election voting was held on Nov. 8, 2022. Although not everyone is happy with the result, there was an astounding outcome from the elections — Generation Z's turnout. According to the Center for Information & Research on Civic Learning and Engagement, people ages 18 to 29 made up 27% of votes in the 2022 midterm elections. This historic turnout for the 2022 midterm elections is the second-highest youth turnout rate within the last 30 years. The votes cast by these young people made up 12% of all votes in the election.
"I wanted to vote because I thought it would be interesting to actually take part in our state laws and federal elections," FHS senior Claudia Escoria said. "Voting means participating in civic duty, and just doing your duty as a citizen." 
Having the right to vote is one of the most important and fundamental elements of America's democracy. Voting is how citizens participate in this democratic process and choose government leaders who they deem the best fit. Every single U.S. citizen is given the opportunity to voice their opinion on public issues and the performance of past officials. Voting systems provide a gateway for citizen participation and democratic representation allowing for elections to be fair and possibly result in political change.
"[Voting is] the most fundamental building block of democracy," FHS social science teacher Geoff Beckstrom said. "It means everything. It's always shocking to me that we don't see 100% of people vote. I can't possibly overstate how important the right to vote is."
The voice behind each and every voter — no matter what age they may be — is powerful. Whether it is a voter's first time voting or their eighth, their vote is as equally important as any other person's.
"[Voting] is a chance for me to use my voice and actually tell the state who I want to govern my schools. I got to vote for that," FHS senior Tyson Bustle said. "Especially since these are the people who are gonna make decisions for you, but you know all in all voting, it's just cool."
Leave a Comment
About the Contributor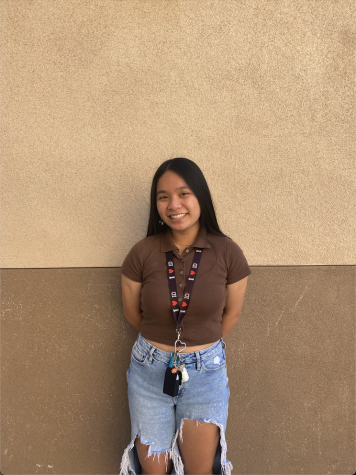 Madelyn Nguyen, Alum
Madelyn Nguyen is a current senior and one of the Managing Editors for The Phoenix. In her free time she loves to read, rock climb, and listen to music. Ninety-nine she is either listening to One Direction or caffeinated. But usually it is both.